When I stopped eating animals more than 25 years ago, many vegan cookbooks (when you could even find them) were a little uninspiring. They often seemed to have one goal: convince meat-eaters that they could still enjoy their favorite carnivorous dishes, with a few substitutions. I like "fish" tacos and Philly cheesesteaks as much as the next vegan, but sometimes, you want to move completely away from "meat" and focus on creative new ways to cook with simple fresh ingredients. These seven books will show you how!
---
Roberto's New Vegan Cooking by Roberto Martin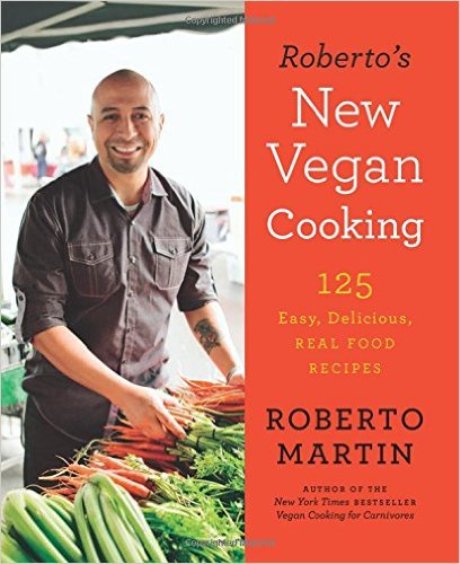 Chef Roberto, former personal chef to Ellen DeGeneres and Portia de Rossi and the author of The New York Times bestselling book Vegan Cooking for Carnivores, says that some of his toughest critics are right under his own roof: his children. With recipes such as Spinach and Sundried Tomato Quiche, Grilled Vegetable Lasagna With Wild Mushroom Sauce, and Summer Peach and Ginger Crisp, Roberto will help you win rave reviews from picky grandkids, meat-eating mothers-in-law, and everyone in between.
The Homemade Vegan Pantry by Miyoko Schinner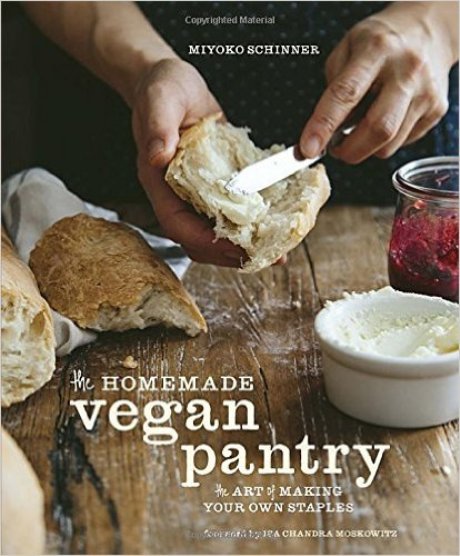 When you are in the mood for vegan meats and cheeses, make them yourself. Miyoko shows readers how DIY staples—everything from "fish" sauce and shaved "Parmesan" to freshly made tofu and Smoked Apple and Beer Unsausages—help you save money and reduce waste. Most importantly, they taste better than overly processed, store-bought versions.
Vegan Richa's Indian Kitchen by Richa Hingle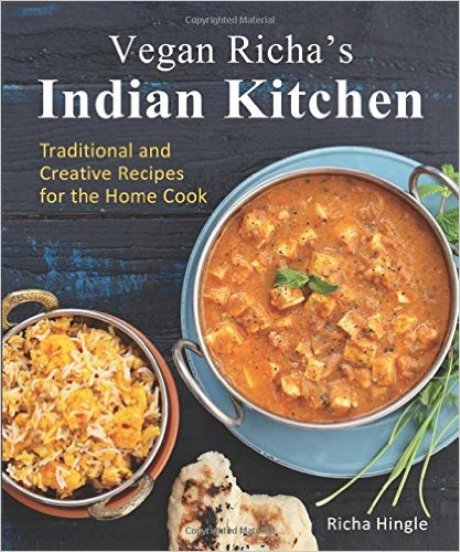 Do you love Indian food but feel intimidated by recipes with long lists of strange-sounding spices and complicated instructions? You'll want to pick up Vegan Richa's Indian Kitchen. Richa, who grew up in India, makes Indian fare accessible with simplified ingredients and techniques. She'll have you whipping up exotic eats such as Mango Curry Tofu, Vegetables in Vindaloo Sauce, Street-Style Tempeh Wraps, and even Vegan Paneer in no time.
Vegan With a Vengeance, 10th Anniversary Edition, by Isa Chandra Moskowitz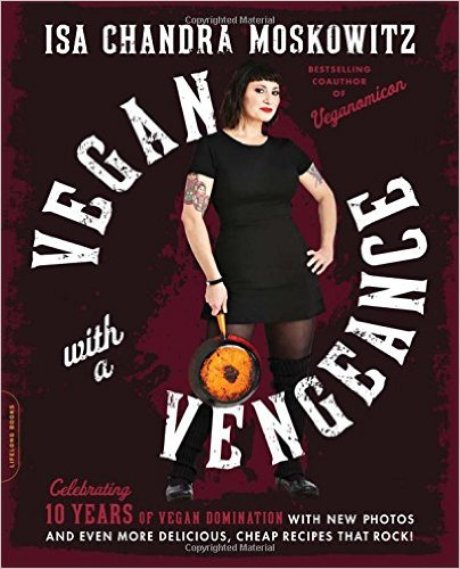 The queen of vegan cooking is back. This updated edition of Isa's classic cookbook includes a new foreword, new tips and tricks, and, of course, delicious new recipes—for BLT Mac & Cheese, Creamy Red Chard Linguine, Savory Crêpes, Cranberry White Chocolate Biscotti, and more.
Street Vegan by Adam Sobel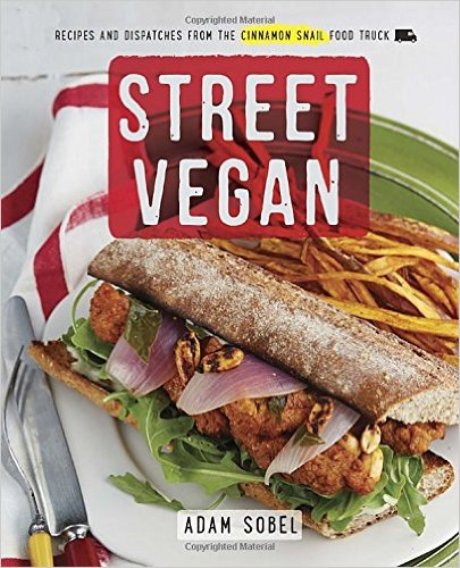 Foodies weren't surprised when Adam's celebrated Cinnamon Snail (R.I.P.) snagged first place in PETA's ranking of the top vegan-friendly food trucks. While we mourn The Cinnamon Snail's closing, we can ease our sorrows with Bourbon Hazelnut Pancakes With Cardamom Brown Butter, Pan-Fried Kimchi Dumplings, Pecan-Crusted Seitan With Smoked Mushroom Gravy, Lavender-Vanilla Bean Crème Brûlée, and the Snail's obsession-inducing doughnuts. Food is love.
The Abundance Diet by Somer McCowan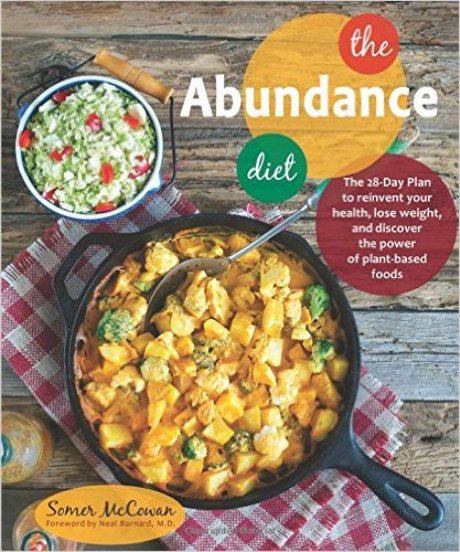 Somer wants you to forget the outdated notion that going vegan means giving up meat and cheese and instead think of it as embracing an abundance of whole plant foods. In this beautifully photographed book, she inspires readers to take control of their health by ditching sugar, processed foods, and refined fats in favor of clean, nutrient-rich vegan options, all while enjoying delicious dishes such as Vegan Chocolate Buttermilk Pancakes, Raw Pad Thai, Moroccan Lentil Soup, and Luscious Creamy Lemon Tarts.
Chocolate-Covered Katie by Katie Higgins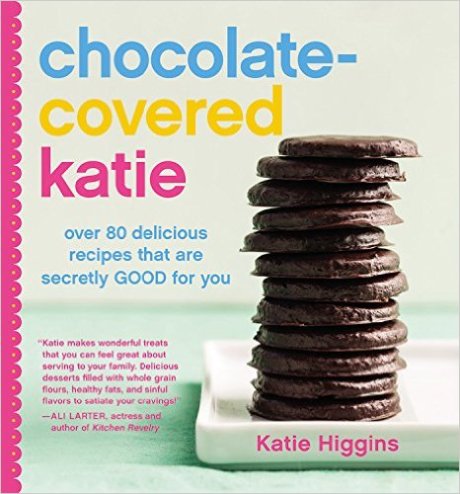 All good meals must come to an end, so make sure that you end them with a delectable dessert. Actually, you might just want to skip dinner and head straight for the Chocolate Raspberry Crumble Bars, Red Velvet Fudge Pie, Coconut Cloud Cupcakes, Chai Banana Soft Serve, or Double Chocolate Peppermint Brownies. Should we go on? Many of the recipes in Katie's book are lower in sugar than their traditional counterparts and made with whole grains—and they're all vegan, natch—so you really can have your Chocolate Obsession Cake and eat it, too.