Update (July 8, 2022): PETA's rescue team has returned from helping animal shelters in Puerto Rico rebuild—and they've brought three animals with them! Dogs Penny and Sparky and cat Ivan flew to Virginia with the team for a chance at adoption.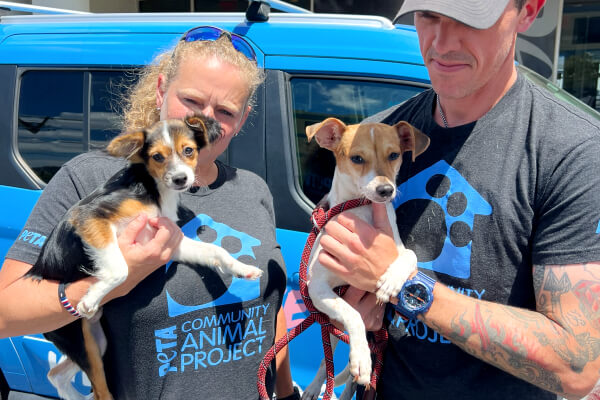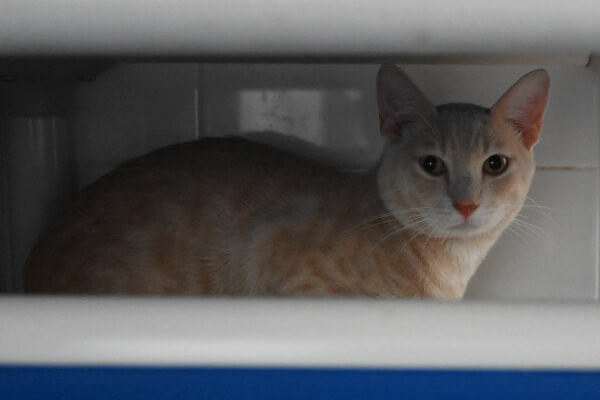 In Puerto Rico, the group visited shelters in San Juan and Vieques—helping them build catios and arrange much-needed shade in outdoor play areas for dogs—and taught shelter staff how to introduce into playgroups safely so that they could enjoy more space, playtime, and socialization.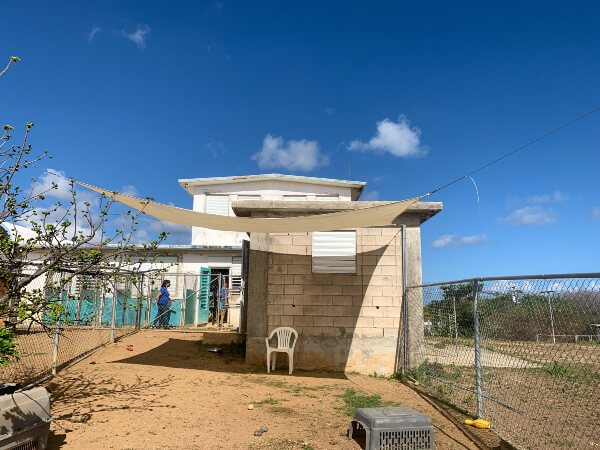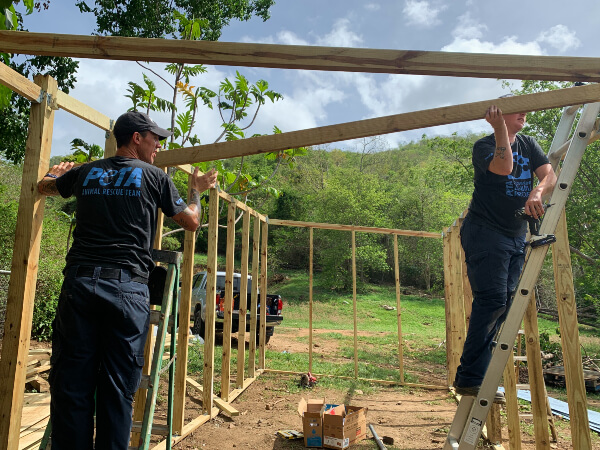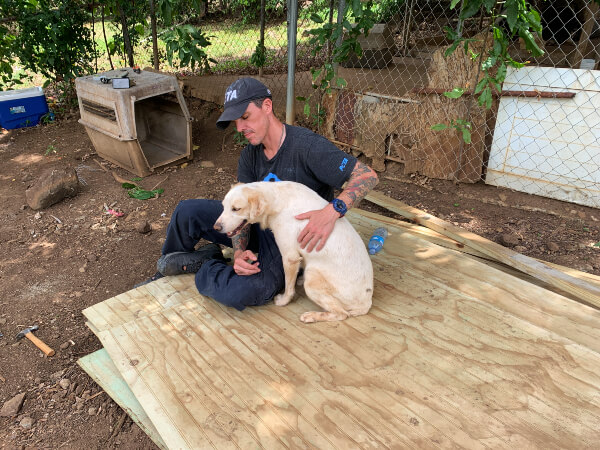 While team members were putting up shady tarps in order to help dogs at the shelter in Vieques beat the heat, PETA Manager of Shelter Operations and Outreach Jenny Teed focused on training shelter staff. She discussed proper cleaning and sanitation, basic animal behavior, and how to conduct safe dog-to-dog introductions—which she achieved with nearly every dog there.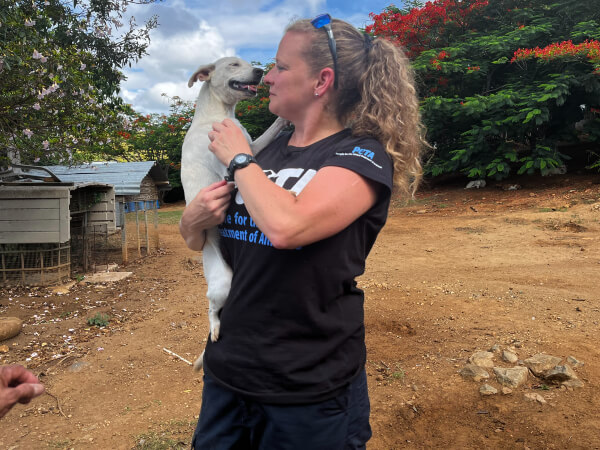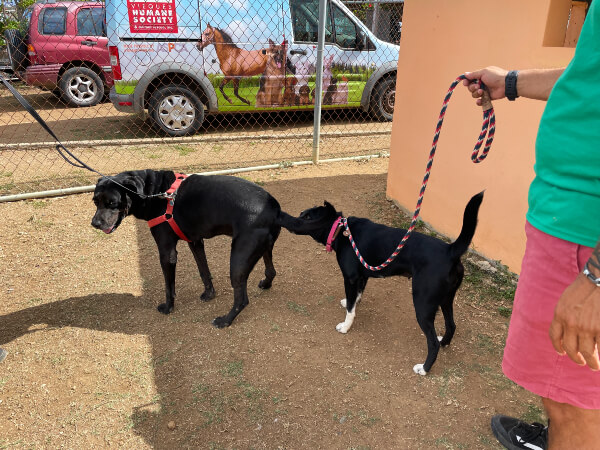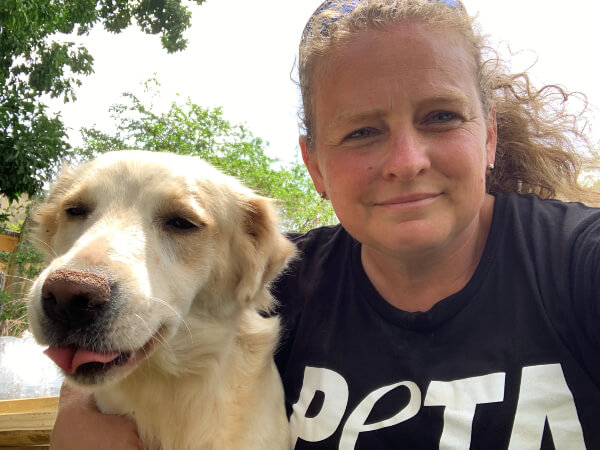 The Santuario Canita de la Divina Misericordia in San Juan currently houses over 800 dogs and 40 cats. The owner of the shelter was ecstatic to see the PETA team, as she needed assistance complying with new police-enforced regulations.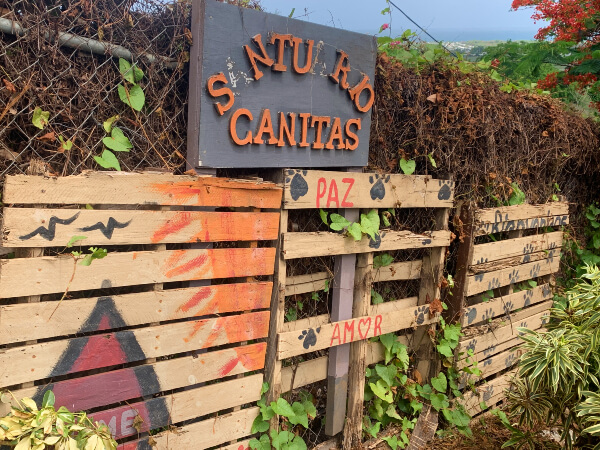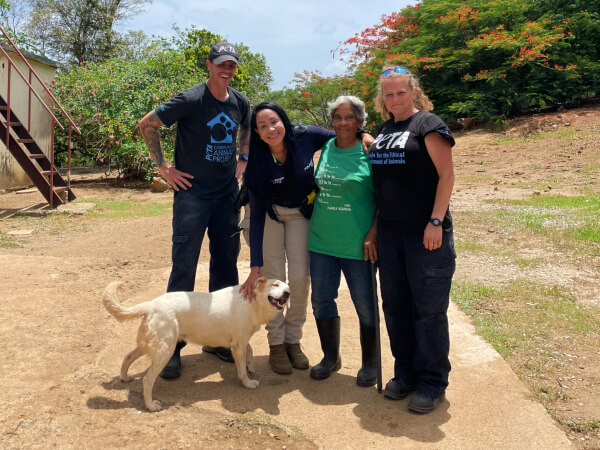 What was meant to be a quick visit turned into a stay of 10 additional days in order to help build a massive catio and significantly improve housing conditions and quality of life for the animals there. We'll continue to monitor efforts to get and keep animals out of cages at the shelter.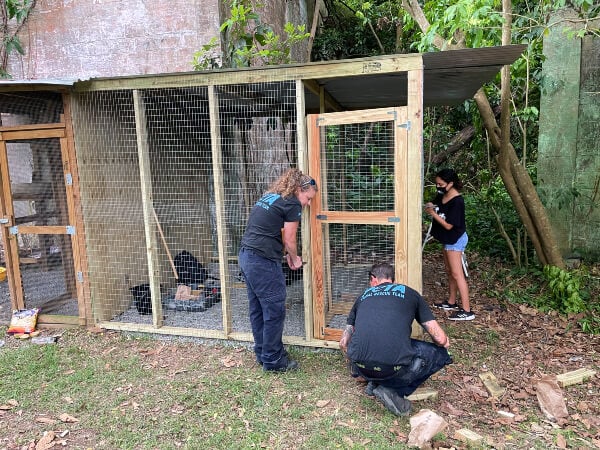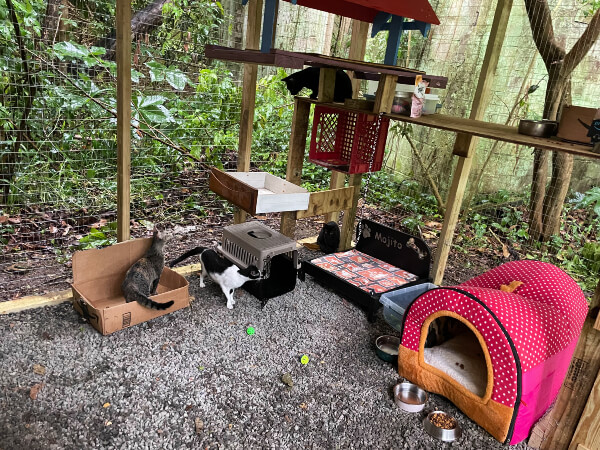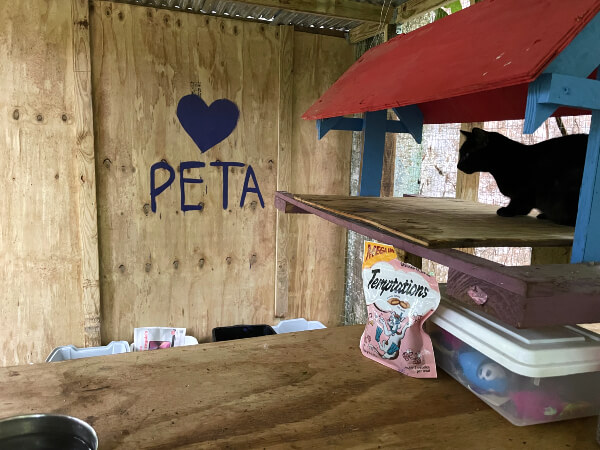 After wrapping up at the Santuario Canita, the group prepped Penny, Sparky, and Ivan for their flight to Virginia and a chance at a better life. Keep an eye out for news about PETA's return to Puerto Rico, and please consider supporting PETA's Global Compassion Fund, which makes vital work for animals around the world possible.
---
When Hurricane Maria brought devastation to Puerto Rico in 2017, PETA's Animal Rescue Team rushed to help the island's overwhelmed animal shelters recover and rebuild—even bringing some of the most vulnerable dogs back to Virginia for extensive veterinary care and a chance at adoption.
Five years later, PETA's team has returned to help shelters once again. They are on site right now and have been assisting shelters in Cabo Rojo and Vieques—spending most of their time working with the animal rescue Santuario de Animales San Francisco de Asís.
While at the Santuario, the team worked hard to improve as much of the facility as they could, tackling the most important projects first. For safety, enrichment, and exercise, they built a puppy socialization area and repaired outdoor fencing so more dogs could enjoy the yards.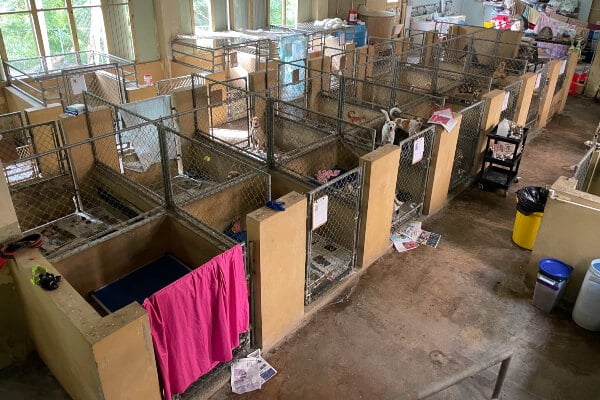 To further help relieve stress for dogs housed on the second floor of the shelter—where they only had access to a small balcony—the team enlisted a welder to repair a set of stairs so these dogs could go down into the yard.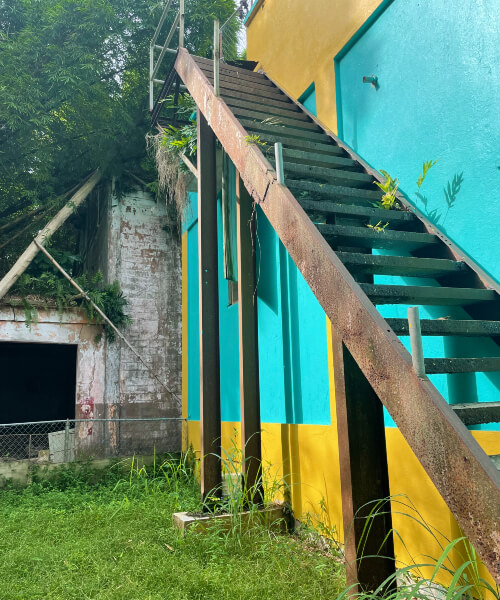 For the cats, a safe outdoor enclosure (or catio) was built so those who have tested positive for feline immunodeficiency virus could get away from the deafeningly loud dog kennel in which they had been housed.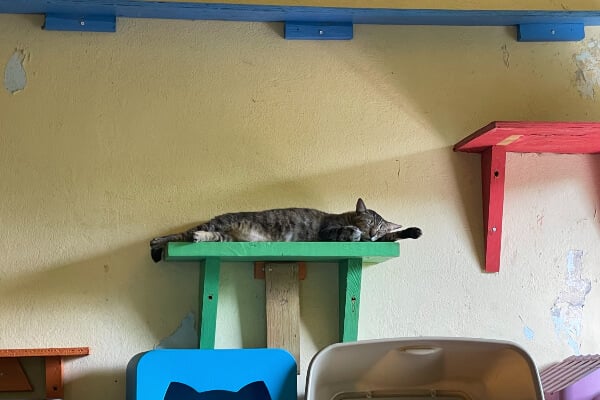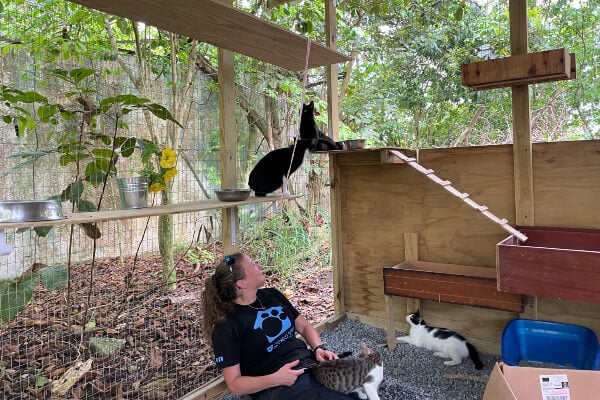 PETA's rescue team is still in Puerto Rico, and they've discussed a possible future spay-a-thon with a local veterinary clinic—so stay tuned for exciting updates!
Help Animals Around the World—Support PETA's Global Compassion Fund