"What greater gift than the love of a cat?" asked Charles Dickens, to which your cat might reply, "What greater gift than the love for your cat?" And what greater way to show you care than by reading PETA President Ingrid Newkirk's new book, 250 Vital Things Your Cat Wants You to Know, aka "the cat guardian's bible"?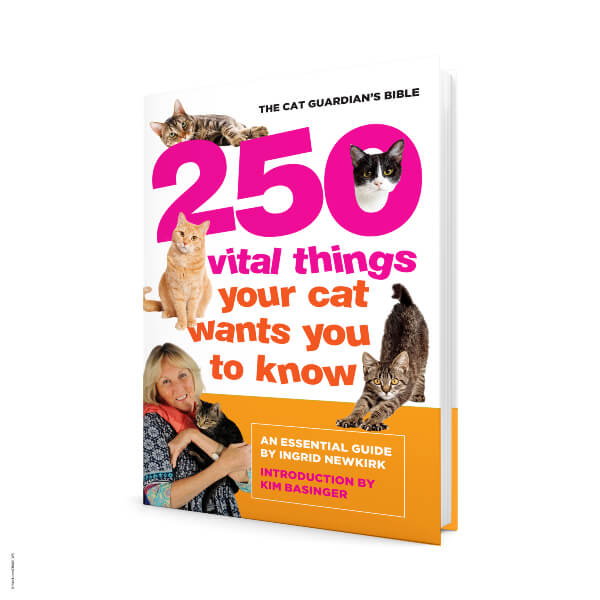 Cats have firm ideas about lifetime companions and a home—the trouble is that even the most well-intentioned humans don't always understand what they are.
With empathy, humor, and the humility that comes from being the ultimate cat auntie, Ingrid reveals the secrets that she has deciphered from her many feline companions over the years.
She shares invaluable advice on translating your cat's important verbal and nonverbal cues (e.g., what does it mean when your cat squints at you?), making your home more feline-friendly (beware dangerous houseplants, dryer doors, and folding beds), safely and effectively repelling fleas, selecting a reliable cat-sitter, getting a lost cat home safely, and much more.
So what are you waiting for? Order 250 Vital Things Your Cat Wants You to Know right now, and use it to make your cat's nine lives as happy as possible. You will earn his or her approval—which is the greatest gift that we cat guardians can receive from our feline friends.