Having your animal companion sterilized represents the beginning of a happier, healthier future. Spaying helps protect dogs and cats from developing breast cancer, uterine infections, and other serious health issues. Neutering reduces animals' risk of developing testicular cancer and suffering from an enlarged prostate gland.

So what's next, now that your dog or cat (or rabbit or rat) is back from the vet? Lots of TLC! Most animals need at least a few weeks to recover. If you can't be home to care for them, ask a relative or trusted friend to watch them. Hiring a sitter is another option. It's not a good idea to leave dogs alone for the day, as they may need you.

Here are some tips for getting your best bud back to their spirited self:
Keep an Eye on Them
Check the incision twice daily. A little swelling or redness is to be expected, but if you notice any drainage or excessive redness or swelling or if vomiting or diarrhea persist for longer than 24 hours, call your vet. If not you notice blood in the urine or stool, contact your vet.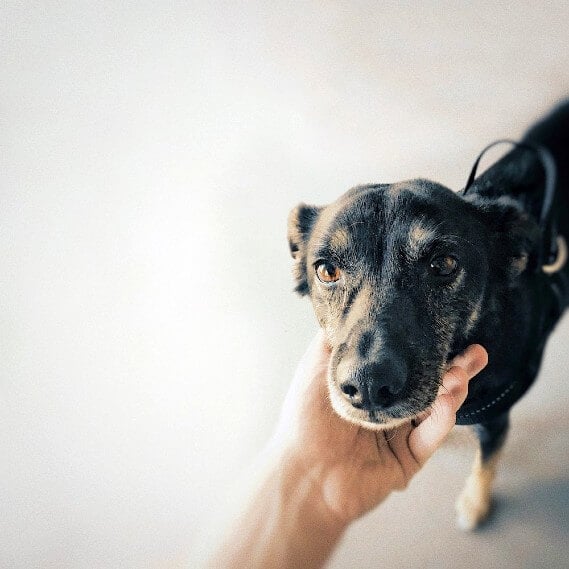 Make Sure They're Comfortable
It may take your animal a few hours to get over the drowsiness and other side effects of anesthesia. They may also be in pain, which can be stressful for them. Your companion may shake, whimper, and feel extremely tired. These symptoms should subside within 24 hours. Put your animal in a warm, quiet room or in a personal space away from other animals and children for the first 24 hours.
Gradually Build Up Their Meals
Put out a small meal a few hours after they come home, and then slowly increase the size up to their normal portion over the next 24 hours.
Provide Appropriate Medication
If pain medication is prescribed, start administering it the morning after the spay/neuter surgery. Don't start doing so right away, because your companion will have received an injection that will last for 24 hours. Follow the instructions on the label, and don't administer over-the-counter medicine unless the vet recommends it.
Harness Your Zen Energy
Don't get your animal companion riled up or excited. You want to make sure they don't run, jump, or wrestle—even if it looks like they're doing fine the first day or two. Calming caresses and a gentle voice will comfort your animal. Use a leash during bathroom breaks.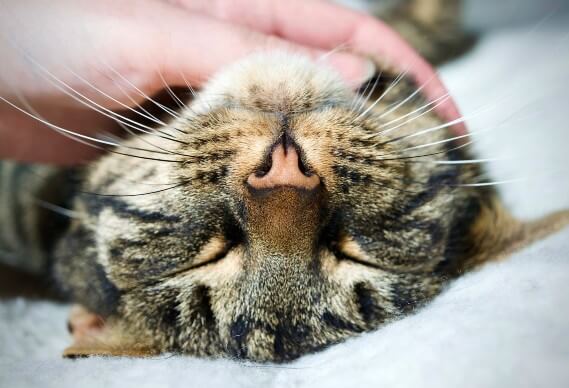 Keep Them Dry
Avoid bathing, swimming, or going out in the rain for 10 days. Bathing can introduce harmful bacteria to the incision area. Water can also dissolve the stitches. You can spot-clean their fur by wiping it with a damp cloth, but be sure to steer clear of the incision.
Lift Their Spirits
Your animal companion might feel a little out of sorts following the spay/neuter surgery and not quite like themselves. To help with giving our faithful companions the comfort and care they deserve, PETA loves the following companies for their high-quality, cruelty-free products for dogs, cats, and other companion animals.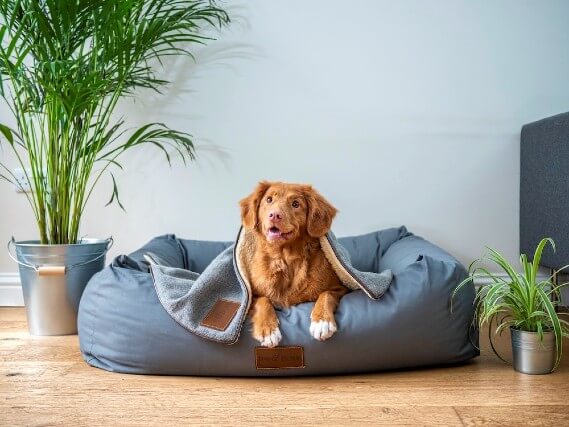 *****
Your responsible decision to get your animal "fixed" helps tackle the homeless-animal crisis. Every year in the U.S., more than 6 million unwanted, lost, or abandoned dogs and cats end up in shelters. Tragically, about half of them, including many who are healthy, young, and adoptable, must be euthanized due to a lack of good, permanent homes—a problem that's fueled by buying puppies from breeders and pet stores. Always adopt, and be sure to snip!