This year has been sailing by, and chances are that health and wellness—whether your own or that of animals—have been on your mind. So we're ferry excited to announce that PETA Business Friend Holistic Holiday at Sea is launching the new, free Holistic Holiday at Home: a new digital event designed to help you make positive changes and take plant-powered steps to happiness and better health.
You're invited to join over 40 vegan experts from July 26 through August 1 for this valuable online voyage to well-being—just like you would on their seafaring cruise! Holistic Holiday at Home features more than 30 hours of free video content over the seven-day event, during which you'll learn from a team of vegan experts about getting into shipshape and finding your way to optimal health.
Confirmed speakers include Dr. Dean Ornish, Dr. Michael Greger, Dr. Caldwell Esselstyn, Dr. Neal Barnard, Dr. Kim Williams, Dr. Will Bulsiewicz, Chef AJ, Dr. Brooke Goldner, Tracye McQuirter, and Robert Cheeke.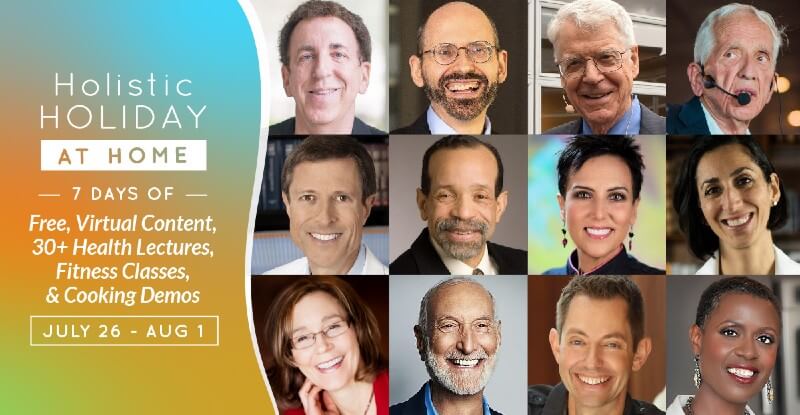 Water you waiting for? Save your seat and register for free.
For even more support, you can order the Health and Fitness Reset and Total Health VIP premium tickets. If you choose these bonus packages through the links above, PETA will earn a donation! The packages include special bonuses.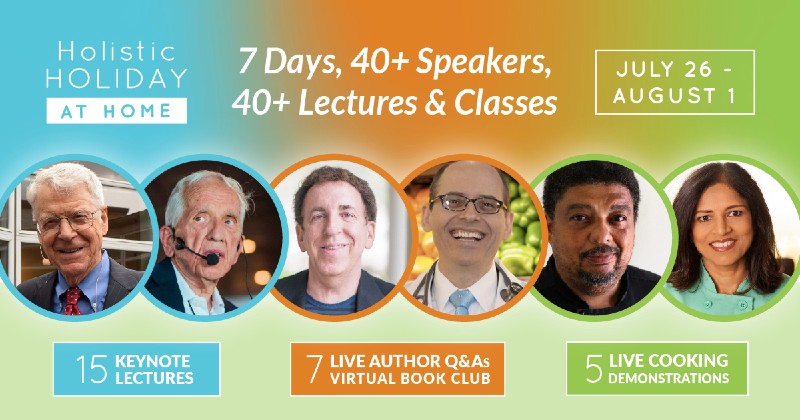 There will be live cooking demonstrations, featuring the following:
Chef Del Sroufe, author of Forks Over Knives: The Cookbook
Chef Darshana Thacker, author of Forks Over Knives: Flavor!
Jessica Porter, author of The MILF Diet and The Hip Chick's Guide to Macrobiotics
Kim Campbell, author of The PlantPure Nation Cookbook
Additional features of the upgraded packages include the following:
12 months of access to the lectures
Seven days of virtual fitness classes
Seven days of yoga and mindfulness classes
Access to a private Facebook community support group
Live concerts and other entertainment
A virtual book club featuring live interviews with seven plant-based authors
More than 15 live Q&A sessions—get the answers you need!
DVDs and a transcript book of the keynote lectures
Early access to favorite lectures from Holistic Holiday at Sea 2020 and 2019 vegan cruises