Right now, lonely "backyard dogs" are spending their every waking moment confined by heavy chains or to pens without a shred of enrichment or affection.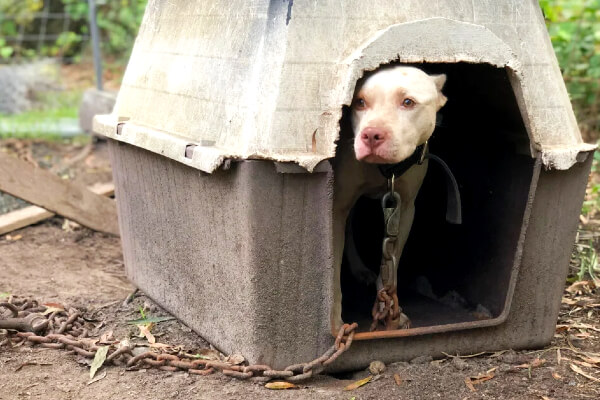 PETA's field team does everything possible to make their lives better. In addition to providing sturdy doghouses, straw bedding, nourishing food, clean water, and medical treatment when necessary, PETA fieldworkers are often the only humans who show these dogs affection and offer them a toy to play with.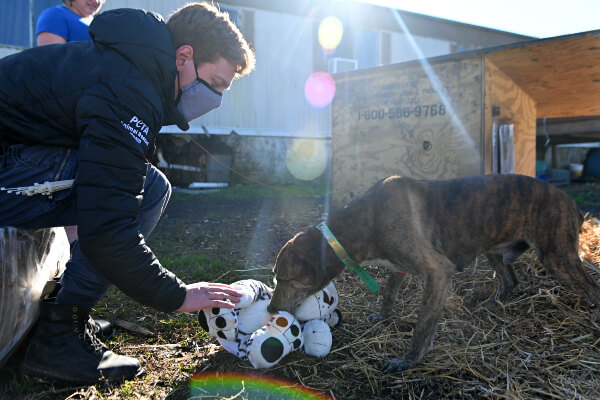 Outside of our visits, a toy is sometimes the only company that lonely "backyard dogs" have while they're kept chained or penned 24 hours a day, every single day, in all weather extremes.
You can be the reason why lonely dogs wag their tails, when you donate to PETA's toy drive!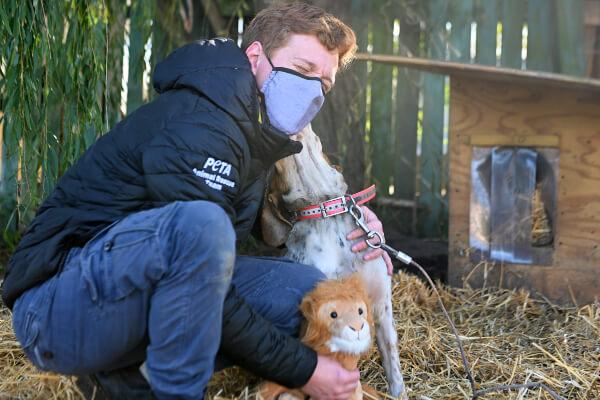 We've made it easier than ever. Simply choose a toy—or a pack of toys!—from PETA's Animal Rescue Wish List on AmazonSmile.
You can also visit the PETA Shop and add a "Toy for a Lonely Dog" to your shopping cart. Or if you have a companion dog at home who would like a new toy or if you'd like to give one to a dog at your local animal shelter, you can share the love with PETA's "Buy One, Give One Dog Toy."
Even a small squeaky toy or a durable Kong toy can mean the world to a chained dog. Please help us brighten a dog's day by contributing to PETA's toy drive!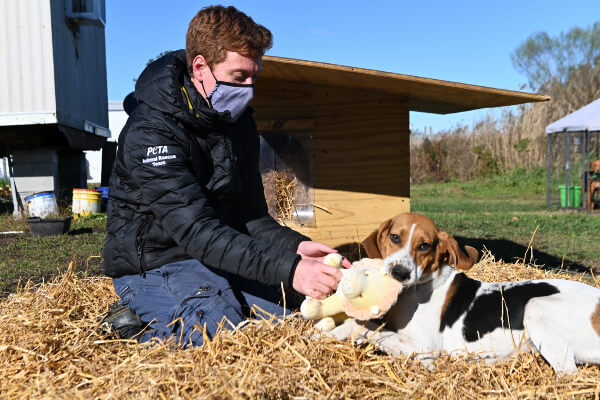 Do you want to learn more about improving the lives of vulnerable animals in your community? Watch this new video from PETA's field team, share it with your local animal-services agency, and fill out a brief survey to let us know what you think.