Spring has sprung! This is the season of renewal, and along with the reawakening of nature comes a delicious bounty of fresh produce.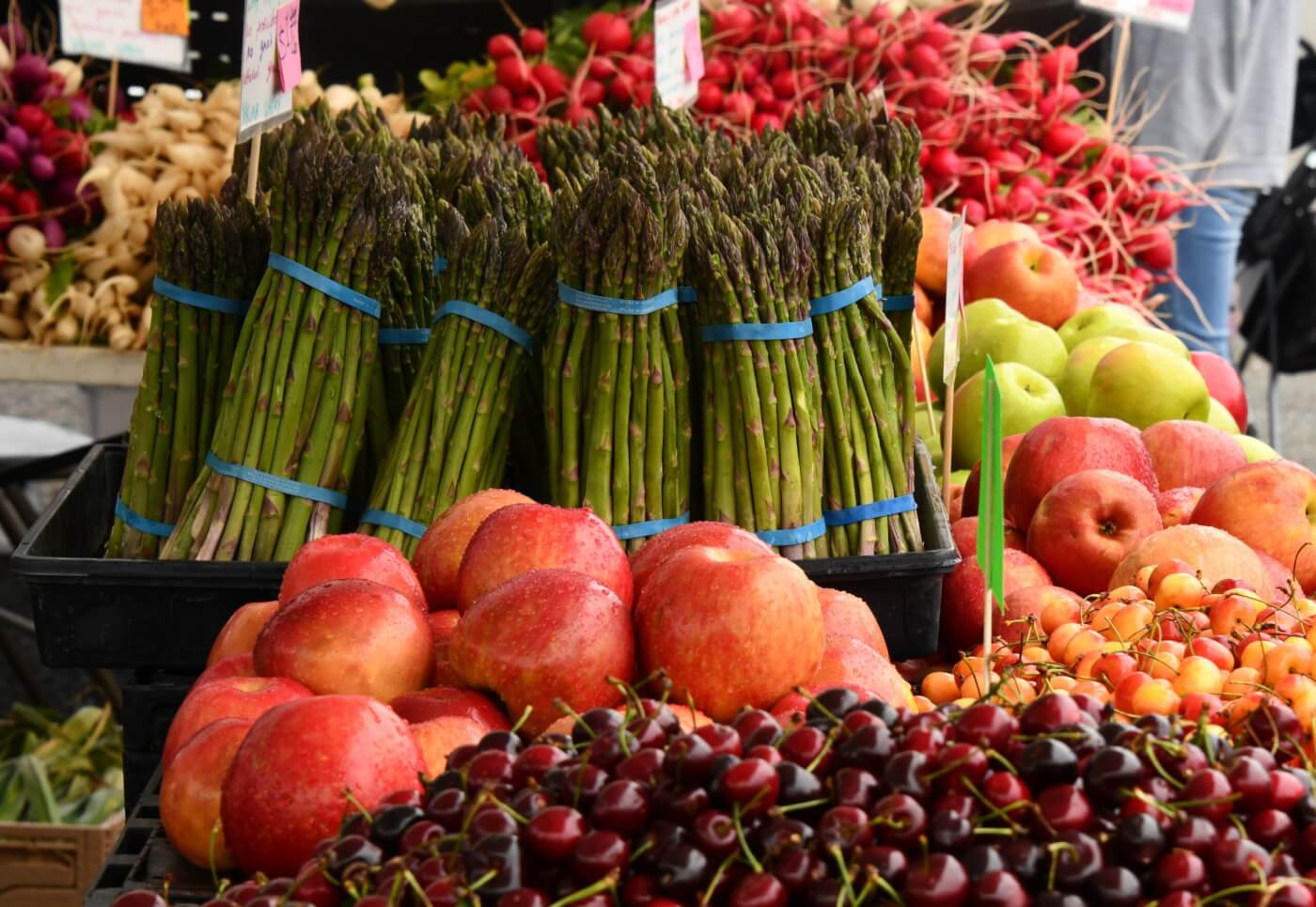 We're shining a spotlight on some scrumptious spring fare and fun, easy ways to incorporate the season's harvest into your diet:
Asparagus
A popular spring staple, asparagus is a tasty source of vitamins C and K, potassium, and folate. It helps detoxify the body and possesses anti-aging and anti-inflammatory properties. This versatile veggie can enliven a variety of dishes, so be sure to try grilled asparagus, asparagus with garlic and pecans, or an alluring asparagus and noodle salad.
Strawberries
Here's a little-known secret: A cup of strawberries actually contains more vitamin C than an orange! Strawberries are one of the richest sources of antioxidants, which repair damaged cells and prevent disease. Strawberries are delicious on their own, and they can spruce up a bowl of cereal or chia pudding like no other topping. You can also reap the benefits of strawberries in liquid form with a strawberry smoothie or enjoy a delicious strawberry shortcake for dessert.
Peas
Peas are high in protein, fiber, and iron and low in fat, making them a superior source of nutrients compared to artery-clogging animal-derived foods, which contain no fiber. Snow peas aren't as high in protein as green peas are, but they do contain vitamin C to support the immune system and iron to give you energy. Keep a bowl of washed snap peas in the fridge for a healthy snack, and add fresh peas to a salad or vegetable stir-fry. Whip up a green pea and dill salad or a Thai vegan chicken bowl with snow peas and you'll be saying, "More peas, please!"
Fiddlehead Ferns
These coiled green vegetables get their fun name from their resemblance to the decorative scroll carved into the top of violins, cellos, and similar instruments. They crop up in farmer's markets during the month of May and have a nutty, earthy flavor. Fiddleheads are full of omega-3 and -6 fatty acids and vitamins A, B2, B3, and C. They're also packed with minerals such as phosphorus, which builds strong bones and teeth. To get the most out of fiddleheads' flavor, sauté them with garlic and olive oil or add them to pasta dishes. This Spicy Sweet Fiddlehead Chickpea Pasta is the perfect dish to capture the freshness of springtime!
*****
Enjoying organic produce from your neighborhood farmer's market can help you stay healthy and energized while sparing animals and supporting local businesses.