It's back-to-school season, and when we shop, we have the power to reject speciesism by purchasing only products made of vegan and cruelty-free materials or ingredients. This allows us to respect other animals as individuals who have just as much interest in maintaining their freedom and staying alive as we do.
We're brimming with excitement to share back-to-school offerings from PETA Business Friends! From educational materials to compassionate looks for the virtual classroom, vegan and cruelty-free choices are everywhere, for every lesson plan.
Educational Materials and Services
Y3K Tutor in Your Home offers tutoring sessions online for all students, including special education for those who have attention-deficit/hyperactivity disorder, autism, or executive functioning deficits or who are gifted. It also specializes in organization, homework coaching, and study skills for all ages and subjects. Get 25% off your first tutoring session by using coupon code PETA.
Why we love this: Virtual learning can be an obstacle for many students (and parents) this year. Tutoring sessions after school will help keep them on track so that they don't fall behind.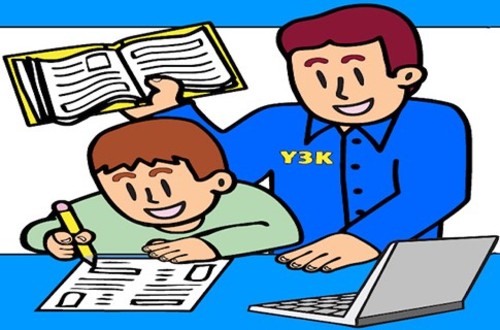 If your student is on campus this year, ZolaTerra offers cruelty-free cleaning products that are safe for everyone. Its gentle Foaming Hand Cleaner is a must to stay germ-free. Take 10% off your entire order when you use code PETA10.
Teacher tip: Your classroom (or home classroom) will sparkle safely, thanks to options such as the All-Purpose and Dry-Erase Board cleaners.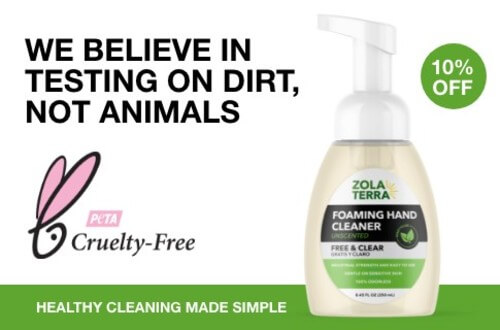 Fall Fashion
T.U.K. Footwear's "PETA-Approved Vegan" footwear is full of designs and styles for all ages—and what we love most is that they're made with all-vegan materials. Its trademarked TUKskin vegan material is crafted into Creepers, Mary Janes, boots, and other designs, all in bright colors and fun patterns. Take 20% off with code BACK2PETA.
Perfect for: Students who love to express themselves through fashion—the hallway will be their runway.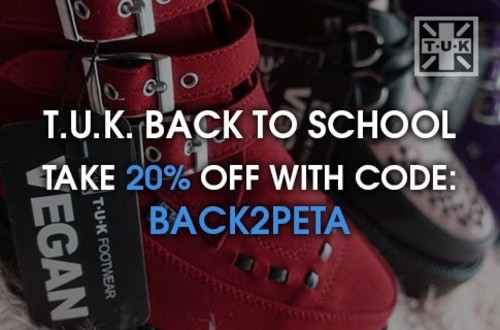 Now that so many students are virtual every day for learning, they need a reliable bag that can carry electronics (and stacks of our vegan starter kits to distribute). GUNAS' mission is to change how the world views ethical, vegan fashion. Their Livia backpack, which comes in cute fall colors, is created with soft vegan leather and has enough space for a 13-inch laptop and books. Score 15% off your entire order with code PETA15.
Why we love this bag: It's completely vegan, and it's perfect for all ages—even college students will love this one.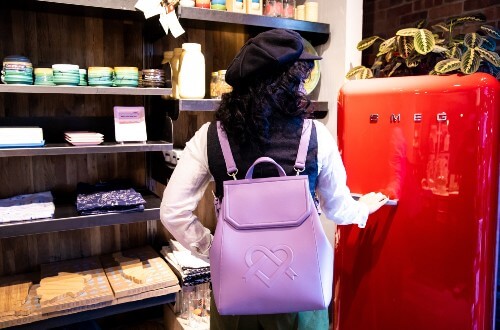 Good Guys Don't Wear Leather is the first French shoe company for men, women, and kids that's 100% vegan. The unisex EDDIE motorcycle boots with a microfiber lining and a rubber sole will start your school year off on the right foot. Plus, teachers who spend all day on their feet will welcome features like the extra insole in the vegan loafers or the arch support in the vegan clogs. Your order ships free with code GGLOVESPETA.
Why we love these shoes: Moto boots are timeless, so they will still be on trend for years to come—and because they're unisex, they lend themselves to being great hand-me-downs as your student continues to grow.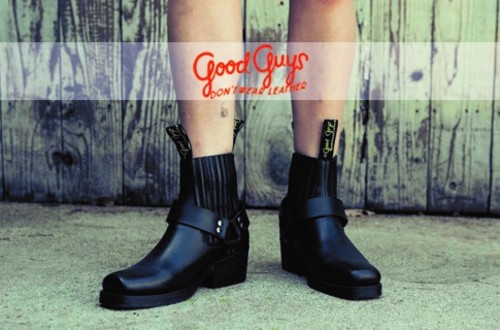 Continue a breezy, endless summer vibe on campus with Nomadic State of Mind's Sailor's Dream-PETA-Camel sandal (the comfiest sandal ever). Even dreamier, PETA gets a percentage of the profit from every pair sold. These sandals are easy to slip on and perfect for last-minute meetups with friends and classmates, and compassion is handwoven into every fiber. They're especially great for after a workout or practice to hug tired feet.
Why we love these sandals: They're machine washable, so even the messiest, most playful kids won't destroy them.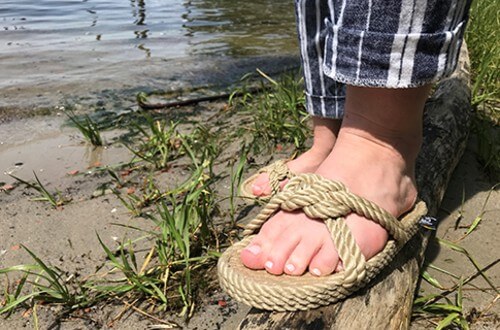 Food and Fun
There may be no better relief after a long, busy school day than having dinner planned, prepped, and ready to be easily warmed up. Veestro's meals are nutritious and vegan to keep your family's bodies healthy and your student's brain fueled to tackle any school work. Use code PETA20 for 20% off.
Why we love this meal service: It offers breakfast, too, so making the most important meal of the day is one less thing that you'll have to stress about. The 10-meal pack is also a perfect gift for those not familiar with vegan eating—because did we mention that everything is delicious?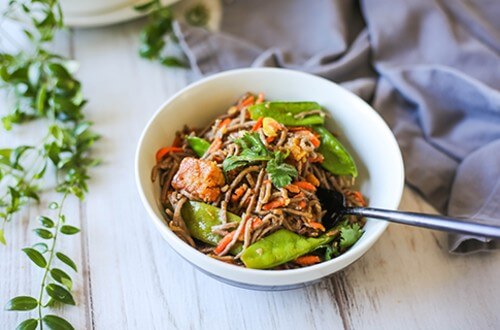 Modern Picnic provides everyone with a chic alternative to the traditional lunchbox. With an insulated interior and a vegan leather exterior, it's not exactly typical. Get 10% off your first order with code MPxPETA.

Teacher tip: These vegan lunchboxes aren't just for food. With pockets inside and a spacious interior, they're a great carryall. Phone, keys, wallet, lunch? Check!
The Vegetarian Site offers 100% vegan shopping with its extensive selection of food, personal-care products, supplements, and more. That's why it's our go-to one-stop shop for affordable vegan snacks and vitamins.
On a budget: The Vegetarian Site's clearance snack section can't be beat—we're talking about major discounts.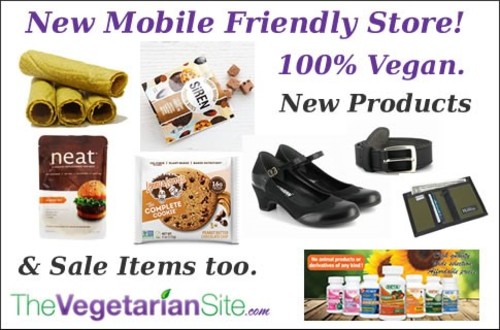 Cynthia King Vegan Ballet Slippers are one of the greatest innovations in dance, and they're perfect for your loved one's extracurricular activity. Now through September 30, you can chassé away with 20% off the purchase of one pair with coupon code BTS20. (Limit one per customer.)
Why we love them: These ballet slippers are affordable, come in three colors, and come in child size 8 to adult 13, so you'll be sure to find the perfect fit.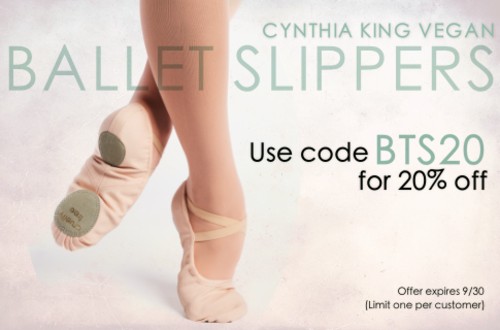 Early school days and cramming for tests may be in your student's future, but RISE Brewing Co.'s convenient, delicious vegan coffees and teas will help energize them through the day. Get 20% off RISE Nitro Cold Brew Coffee and Oat Milk Lattes using the code "PETA" at checkout, and be sure to try the new London Fog flavor.
Why we love this drink: You can "Subscribe to RISE." Within 24 hours of ordering, you can pick any flavors to be shipped directly to your door every 14, 30, or 60 days, so your fridge will always be stocked with vegan pick-me-ups.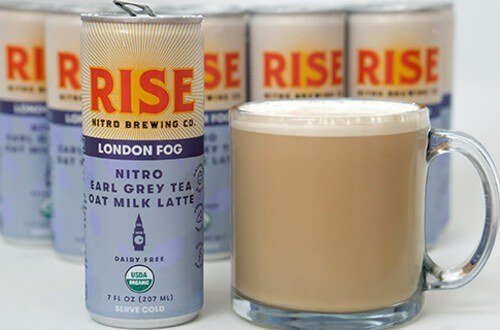 *****
Whether your student is learning online or on campus this semester, these brands and others at the PETA Mall will help prepare them for a compassionate and successful academic year.
Visit the PETA Mall