Our Sexiest Vegan Over 50 Contest highlights PETA community members who exude inner and outer beauty, with stories that inspire us all.
This year, two very special vegans stole voters' hearts with their enthusiasm and dedication to animal rights. PETA Prime is excited to announce that 2019's Sexiest Vegans Over 50 are Tim Medearis and Laurel Lea!
Tim Medearis is a special education teacher who eagerly promotes his cruelty-free lifestyle to coworkers and school administrators. He'd been vegetarian for 18 years when his wife showed him the film Cowspiracy, at which point he went vegan. From tabling for PETA to volunteering at vegan festivals and making weekly visits to his local animal shelter, Tim is always ready to speak in behalf of animals—just watch his recent interview on a local talk show and see for yourself.
Of all the ways Tim advocates for vegan eating and for animals, the one he's most proud of is his participation in Cube of Truth demonstrations, and he's a coordinator of the Vancouver chapter. Every time he participates, he knows he's making an impact on individuals—after talking with him, people often state their willingness to try a more compassionate way of eating.
Tim is a testament to just how attractive—inside and out—a vegan lifestyle is. In their free time, he and his wife can be found at vegan events around the Portland, Oregon, area or striking up a conversation about their animal rights T-shirts. Animals are lucky to have him in their corner.
Laurel Lea is enthusiastically and unapologetically committed to sharing the benefits of a cruelty-free lifestyle, and her creative activism has been influential. In the 1970s, she may have been spotted slipping anti-fur leaflets into fur coats at Bloomingdale's. She once attended a cosmetics company focus group armed with PETA literature to show the horrors of animal testing and said that "while they'd never LOSE a customer for NOT testing on animals, they'd lost this one BY testing on animals!"
A vegetarian beginning in the 1970s, Laurel learned several years ago about the cruelty involved in the egg and dairy industries and went vegan on the spot. "I will never go back, and like all vegans, my biggest regret is not becoming vegan sooner," she says. Within weeks, she was able to stop taking blood pressure medication, her arthritis pain disappeared, and she felt good enough to start exercising for the first time in years. "People keep telling me I'm radiant, and I say it's the plants," she says. "But it's more—it's the sheer joy of living a cruelty-free life."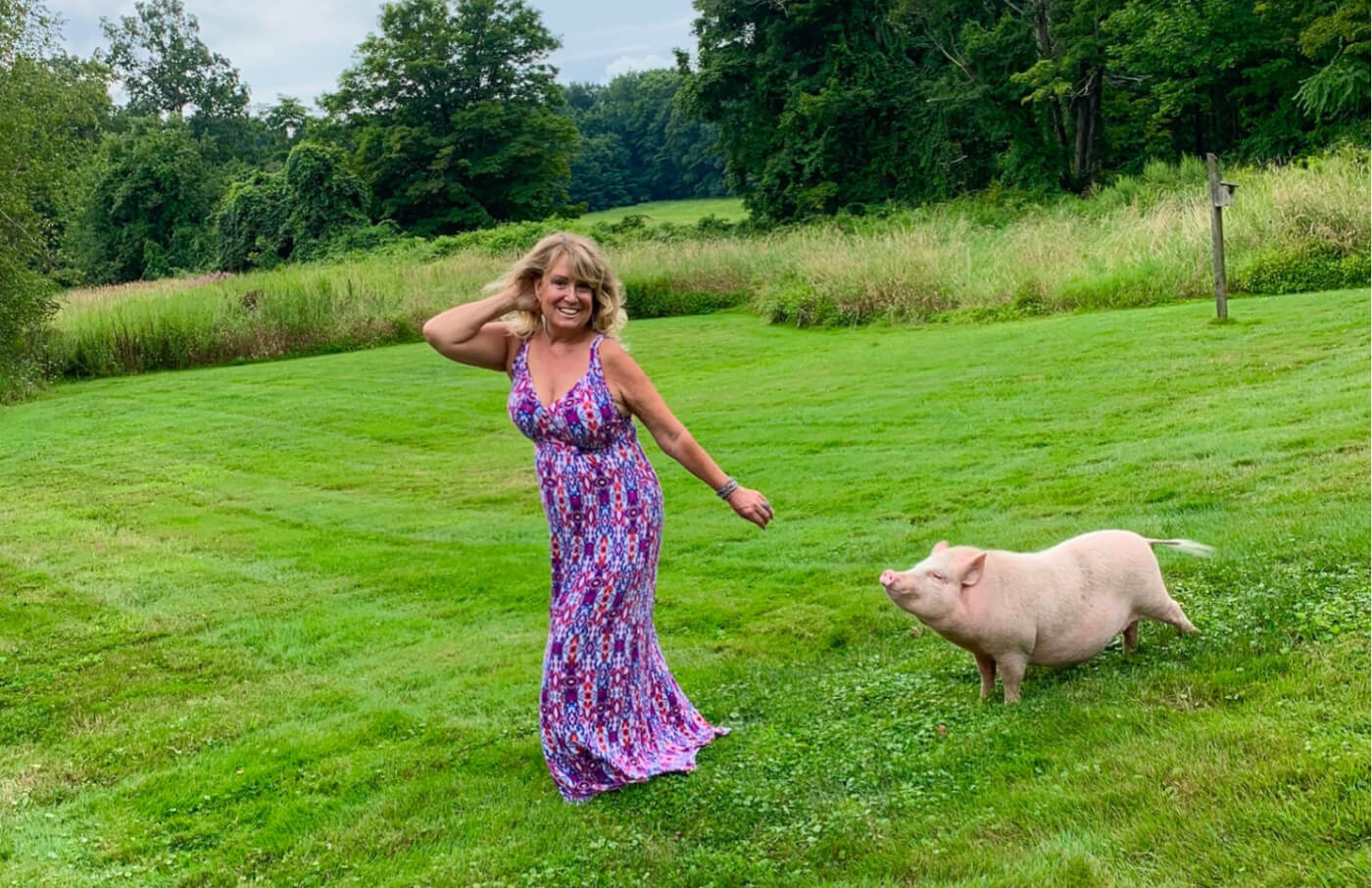 Laurel used her skill set as a real estate agent to spearhead a successful 12-year effort to save the 383-acre Leon Levy Preserve in Lewisboro, New York, which is now a safe haven in perpetuity for black bears, coyotes, bobcats, and a variety of other types of wildlife and endangered plants. She describes the area as "its own ecosystem."
Laurel's commitment to helping animals now and long into the future is an inspiring example of just how sexy compassion is!
---
Congratulations to our winners, and thank you to everyone who participated in 2019's Sexiest Vegan Over 50 Contest! Please continue to celebrate these inspirational individuals with us throughout the year. Follow us on Facebook, and subscribe to our e-news for weekly updates on the latest PETA Prime lifestyle and wellness tips, animal rescue stories, activism ideas, inspiration, and more.