Let me guess: You're resolving to lose weight in the new year, right? You want to fit back into your favorite jeans, the ones that have been stashed in the back of your closet for nearly a decade. You're planning to eat better in general, and you hope you'll reduce your risk of suffering from heart disease, diabetes and cancer, too. Good for you! You can accomplish all these things—and more—just by going vegan.
By observing "Veganuary"—the international campaign that encourages everyone to stop eating meat, eggs and dairy, at least for a month—you'll not only get healthier but also help protect animals from suffering, combat the climate catastrophe and other environmental problems and conserve resources. You might even spend less on groceries, since plant foods tend to be more affordable than animal-derived ones.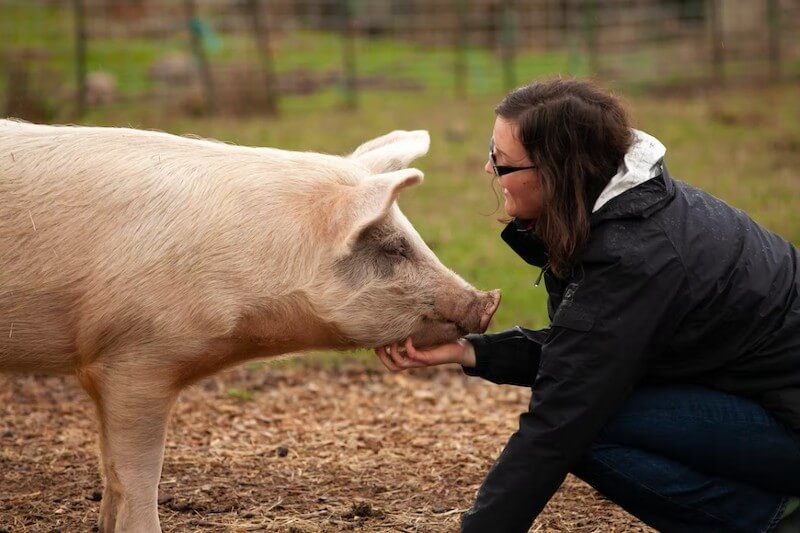 That's not bad for someone whose primary goal was to drop a few pounds!
You won't be alone, either. About 6% of people in the U.S. are vegan. The number of American vegans increased by 300% (about 9.6 million people) between 2004 and 2019, and more vegans are sprouting up every day.
Last year, a record-breaking 629,000 people from 228 countries and territories took part in Veganuary. Many of them are still vegan. People often accomplish even more than they expect when they first go vegan. New vegans, for example, tend to lose weight without even trying. That's because, in general, vegan foods are typically low in saturated fat and calories, in addition to being naturally cholesterol-free.
Vegan foods also tend to be high in fiber and complex carbohydrates, which help boost your metabolism, so you burn more calories. On average, vegans have lower body mass indexes than vegetarians and meat-eaters do, and vegans are considerably less likely to suffer from diet-related diseases.
Eating vegan foods spares animals, too, obviously! It's estimated that each vegan saves nearly 200 animals every year. Animals are sentient beings with unique personalities and likes and dislikes. They value their lives just as we value ours and grieve when they lose a loved one.
By eating vegan foods, you'll not only spare chickens, cows, pigs, fish and other animals used for food but also help prevent habitat destruction and mass wildlife extinction. Research shows that animal agriculture is the biggest threat to 86% of the 28,000 species known to be at risk of extinction. Scientists believe that nearly 90% of wild land animals will likely lose habitat by 2050 unless more people go vegan.
So give it a try. Why eat the same boring foods every week? There's a whole world of vegan options for you to explore, including vegetable curries, veggie stir fries, falafel, seitan, tempeh and various grains, greens, fruits and legumes, that can all be prepared in a number of delicious ways. According to the multinational investment division of Bank of America, vegan food sales, including vegan meats and lab-grown meats, are set to grow to $300 billion by 2025.
There's no need to wait two more years for vegan living to become even more popular. Let's make 2023 the year we all resolve to go—and stay—vegan.
Order Your FREE Vegan Starter Kit!