Amazon is one of the most widely used sites on the internet. Chances are that you've ordered something from there before—and with good reason. It has thousands of vegan and cruelty-free products, including food, makeup, cookbooks, clothes, and a huge selection of supplies for your animal family members. Now, with AmazonSmile, there's an even better reason to use the site: You can support PETA!
AmazonSmile is a great way to donate to PETA while you shop at no additional cost. It's easy: Just visit this link to set PETA as your benefiting charity, and go to Smile.Amazon.com before you shop every time.
When you log in to your account, select "People for the Ethical Treatment of Animals" as the charity that you want to support. Then, all you have to do is shop! For every eligible AmazonSmile purchase, Amazon will donate a minimum of 0.5 percent of the price to PETA.
The items and prices available via Smile.Amazon.com are identical to those available via Amazon.com. The only difference is that when you choose PETA as your beneficiary, you'll be helping animals with every qualified purchase that you make!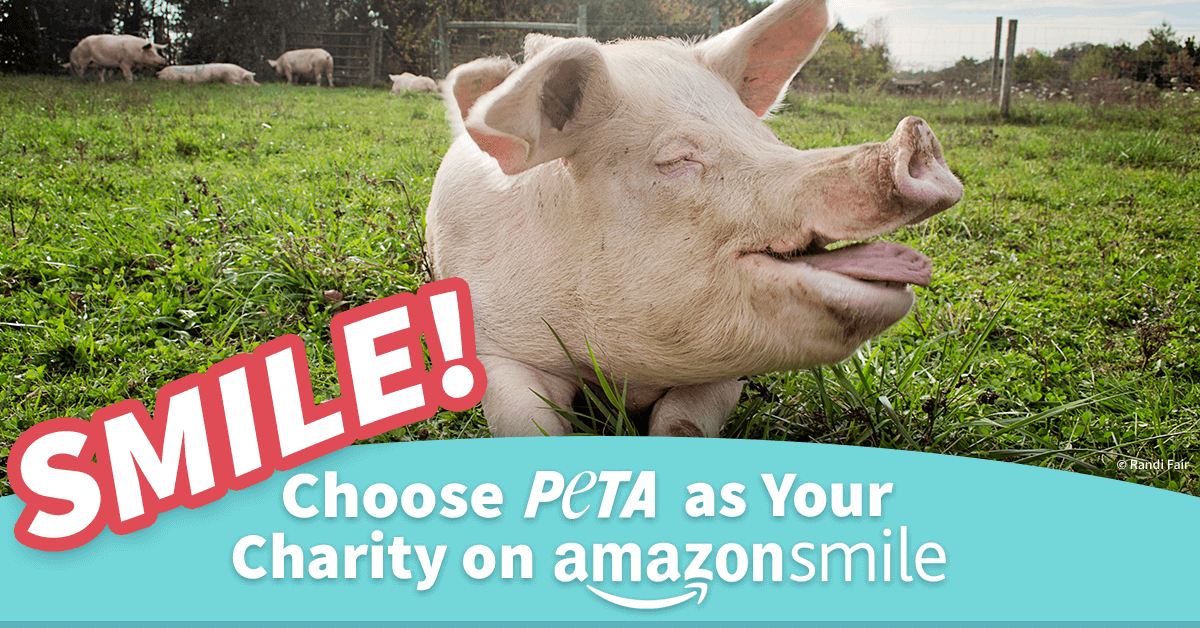 Plus, why not use your PETA Visa Rewards credit card when you're checking out in order to help PETA even more?
You can support PETA by using the card to pay for the things that you buy every day. PETA receives a $50 credit for each new account that's used within 90 days of approval in addition to a portion of the proceeds from every purchase made with the card.