When David Sauder came across a raccoon who was trapped in a dumpster, he didn't just take matters into his own hands, he came up with a way for the raccoon to do the same.
Sauder—a retired psychiatric social worker and president of Animal Rights Activists of New Jersey, Inc.—was jogging in an industrial park when he heard banging coming from a dumpster. Seeing a raccoon inside, he hurried into the woods and found a tree limb that the animal used to escape.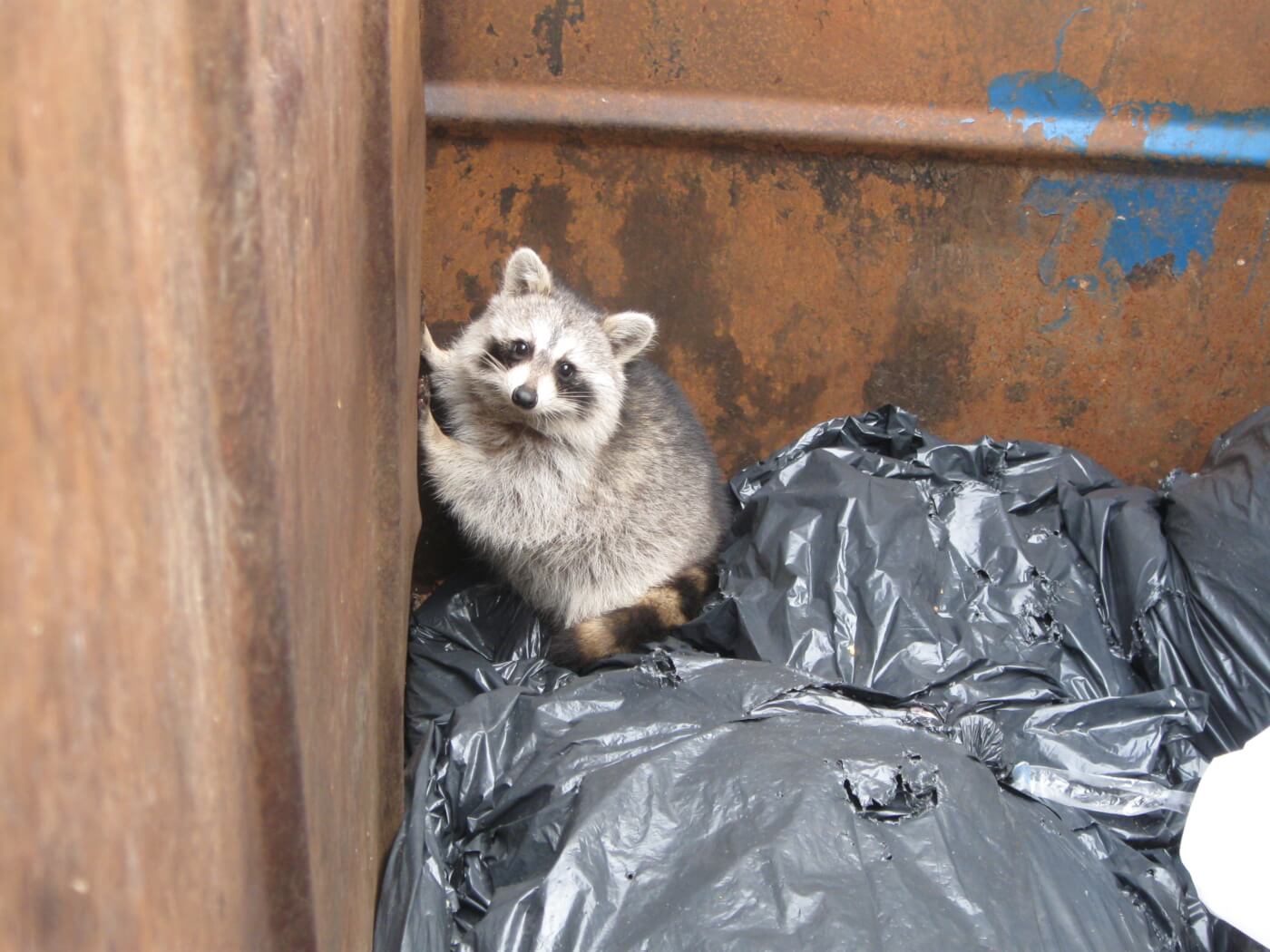 It wasn't the first time that he'd been a raccoon's knight in shining armor—he's assisted dozens over the years—but Sauder knew what could happen if no one were around to help: The raccoons could have been trapped for days in the frigid cold or suffocating heat or dumped into a garbage truck and crushed. And it's not just raccoons—cats, squirrels, and other animals get trapped in dumpsters, too.
After numerous rescues, he came up with a solution that was DIY genius.
He purchased fire kindling—thin cuts of wood that are slightly longer than an office mailing envelope—and using duct tape, fashioned a 4-foot-long ladder. He then cut three metal coat hangers, attached them to the top, and bent them into hooks to hang the ladder from the lip of the dumpster. He also made sure to check with the owner of the dumpster that he had permission to hang the ladder.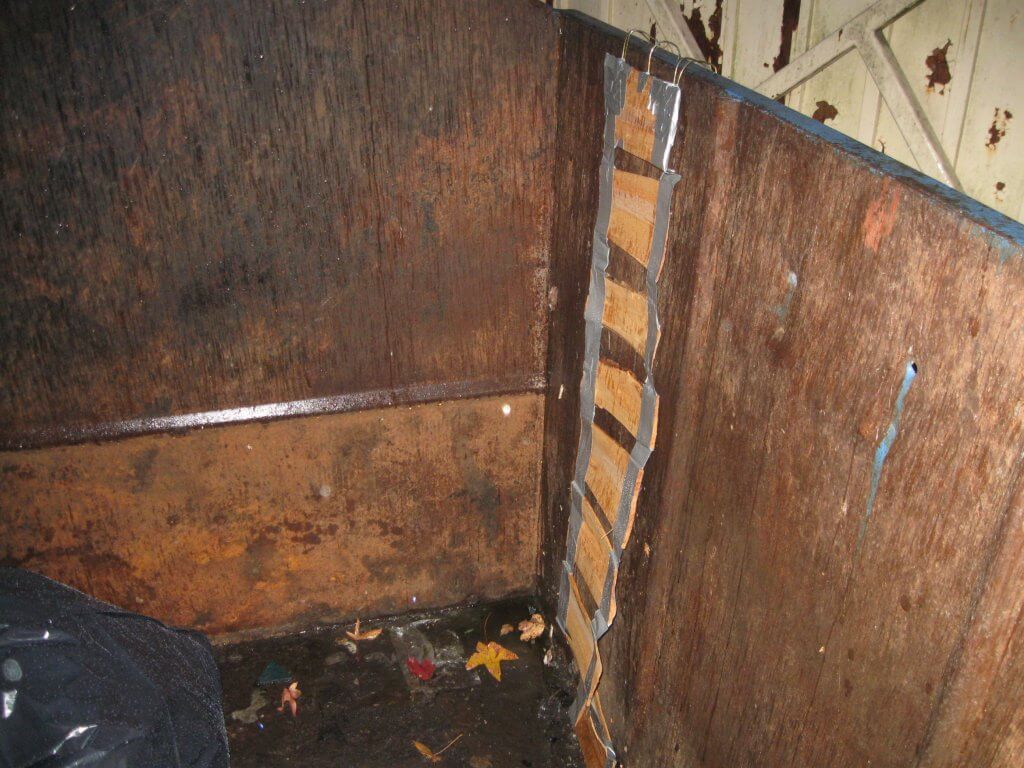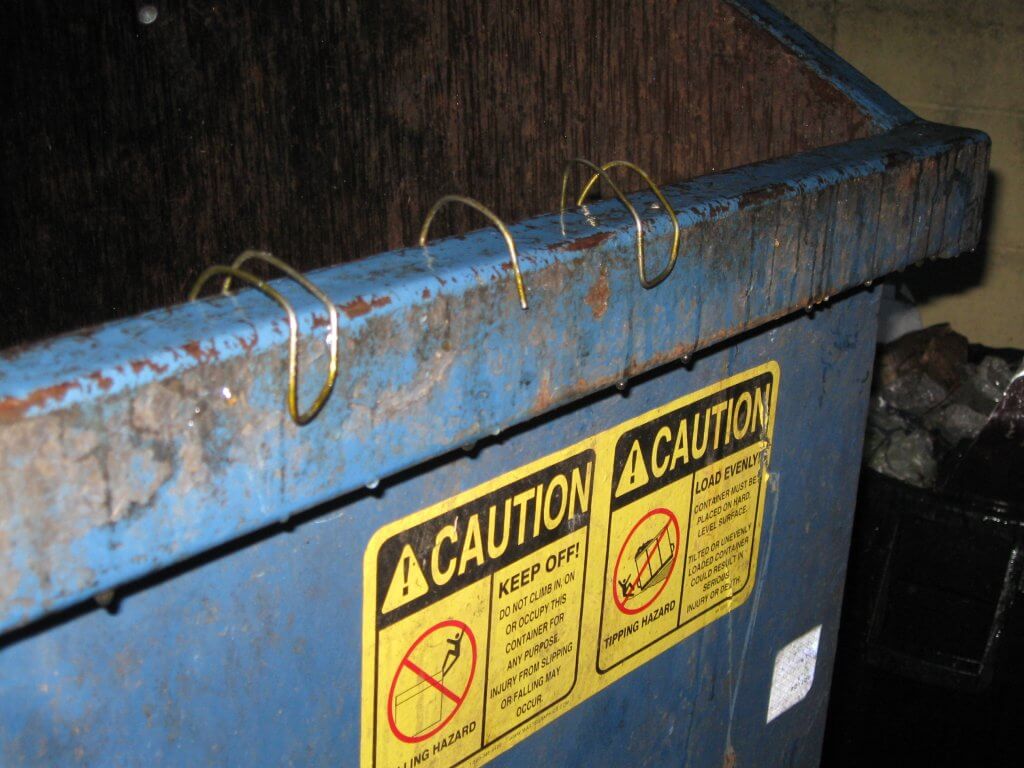 Clever, resourceful, and dexterous, the raccoons were using it in no time.
To make sure that they kept using it, Sauder learned the waste-collection schedule so that he could remove the ladder on pick-up days. He also wrote to the waste company earlier to ask that drivers check the dumpsters before emptying them and was told that it's committed to animal rights and protecting animals: A raccoon and kitten had been rescued recently.
Do Sauder's mad DIY skills give you any ideas? If they do, get out there and apply yours to help animals. But don't rest on those laurels—share your solution, like Sauder did, to encourage your family and friends to pay it forward, too.
Watch this video for more DIY rescue inspiration!
Written by Craig Shapiro