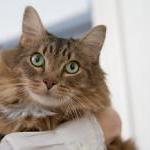 I'm asked this question every week, usually by well-meaning guardians trying to make sound medical decisions in behalf of their older dog or cat. The good news is that our animal companions are living longer than ever before. Let's discuss the reasons:
1) Preventive veterinary care: Veterinarians have far greater resources to discover and treat …
Continue reading "How long do cats and dogs live?"