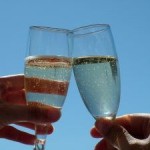 If the thought of finding the right wine to serve to your special valentine this year seems like a daunting task, rest assured—you have nothing to worry about. Vegan Sommelier has the perfect pairing to help you answer the hardest question this Valentine's Day—what's for dinner?
The boutique wine company promises not to "drown you in pages and pages …
Continue reading "Vegan Wine and Champagne for Valentine's Day"