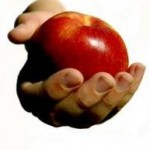 The following article comes to PETA Prime from Trevor Justice, owner and director of the Vegetarian Health Institute.  The institute teaches people to thrive on a whole-foods diet and stay fit for life, and it's a proud PETA Business Friend.
When I searched online for sample plant-based menus, I was shocked to find menus recommending bagels and …
Continue reading "What Do Healthy Vegans Eat In A Typical Day?"