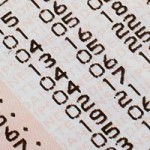 Hope springs eternal, no matter how slim the odds. You can see that in the long lines for Powerball tickets, despite how cold it is outside in most of the 42 states where the jackpot has climbed to hundreds of millions of dollars.
No one can be blamed for wanting to win a windfall that makes Skyfall, another form of entertainment …
Continue reading "Forget Powerball we have already won life's lottery"