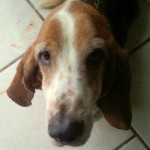 Great news! The hellhole formerly known as "Angel's Gate, Inc.," has been shut down for good!
After PETA provided evidence that Angel's Gate had persistently failed to comply with reporting laws for nonprofits, the New York Attorney General's Office filed suit to dissolve Angel's Gate for receiving hundreds of thousands of dollars each year in donations …
Continue reading "Victory: Angel's Gate Permanently Closed!"