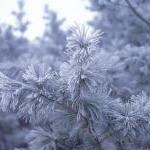 In the landscape industry, we watch for nighttime temperatures. Oftentimes, we tell clients that they need to winterize their plants and sprinklers even when it's warm outside, because the nighttime temp will drop to freezing or below.
To winterize plants:
Sod: Apply a winterizer, which can be found in garden centers or big box stores in October. This actually protects …
Continue reading "Winterizing Plants and Sprinklers"