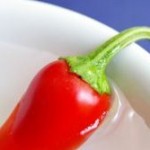 Have you seen Elton John's ex-bodyguard lately? He's 77—but most people would probably guess that he's in his 30s. He's that buff and spry-looking.
I hope my vegan diet does me that good at his age!
The man went vegetarian when he was 50 and vegan when he was 65. He lifts weights, too, of course, and he plans to …
Continue reading "Vegan Hotties Prove Age Is Just a Number"