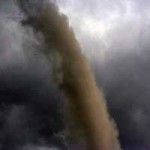 In light of yesterday's tragedy in Oklahoma, we thought that we would republish this post. It pays to be prepared to help your loved animal companions when disasters strike.
Who can forget those awful images after the tsunami of people and animals displaced by the flooding? Like so many people, I wanted to help but didn't …
Continue reading "Prime Guide to Disaster Preparedness for Animals"