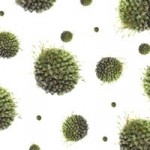 Frightening new research from the University of Manitoba shows that healthy pigs can pass the deadliest form of the Ebola virus to primates, even without ever coming into contact with them. Although it's too soon to say for sure, the researchers suspect that the virus might be spread by pig farms.
This finding doesn't exactly surprise me. Most pandemics—bird …
Continue reading "Pig Farms Are Killing More Than Pigs"