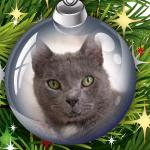 Will you make room on your Christmas list—and in your heart—for an animal in need? PETA is looking for a few Secret Santas for a cold dog, an unsterilized cat, or an exhausted Indian bullock.
Your friends and relatives probably already have enough knickknacks and new gadgets to stretch from here to the top of Mount …
Continue reading "Be a Secret Santa for Animals!"