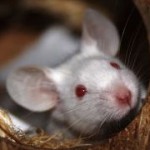 There are two lessons to be learned from the startling new study reporting that decades of burn, sepsis and trauma experiments on mice have led nowhere: First, mice aren't good stand-ins for humans. The second one I'll get to in a minute.
The study, just published in the Proceedings of the National Academies of Sciences, examined human cells and …
Continue reading "A mouse is not a man—or a tool"