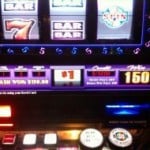 Vegan cook and cookbook author, lifestyle coach, educator, and PETA friend JL Fields has graciously allowed us to share some of the many terrific articles from her blog with PETA Prime readers. You'll find dozens of other entertaining and insightful posts from this post-40 vegan inspiration on her blog at JLGoesVegan.com.
A few months back I …
Continue reading "Vegan Travel in Atlantic City"