For Goodness' Sake: 5 Easy Ways to Be Kind (and Why You Should)
Here's an easy way to ease depression, reduce anxiety, boost your immune system (and overall health), and increase your self-esteem: Be kind. New research is showing that practicing the Golden Rule is as beneficial to the "giver" as it is to the recipient. In a recent article in Martha Stewart Living magazine, Barbara Fredrickson, a professor of psychology at the University of North Carolina, says, "A steady diet of kindness can influence physical health." For example, in one study conducted by the University of British Columbia's Lynn Alden, people with high levels of anxiety who performed good deeds several times a week reported feeling less anxious as a result.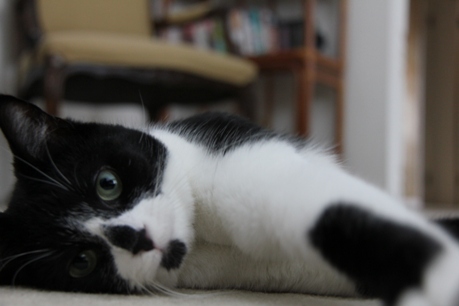 Ready to try it out? Here are five easy ways that you can be kind, unwind, and help animals today:
Offer to walk a busy neighbor's dog. Walking dogs is good for our waistlines, and Buddy will appreciate the attention, exercise, and change of scenery.
Treat a friend to lunch. Is there a new vegan restaurant in town that you've been dying to try? Invite a friend, and pick up the tab. Or buy a soy latte for the stranger standing in line behind you at the coffee shop.
Play matchmaker. Research done at Duke University has found that matchmaking makes us happy, which is another great reason to volunteer at the local animal shelter. Imagine how good you'll feel when you help a homeless dog or cat find his or her forever home!
Get gardening. Planting native flowers and bushes doesn't just beautify our yards: It's beneficial for birds, bees, butterflies, and our other wild neighbors.
Make a donation. Elizabeth Dunn, coauthor of Happy Money: The Science of Smarter Spending, says, "In both poor and rich countries alike, people get benefits out of giving money to others, and are happier when they give rather than keeping their wealth to themselves." Why not "adopt" an animal who is being cared for by Animal Rahat or give a doghouse to a lonely "backyard dog"?