Keep Animals Close to Your Heart and WIN a Larry Torro Necklace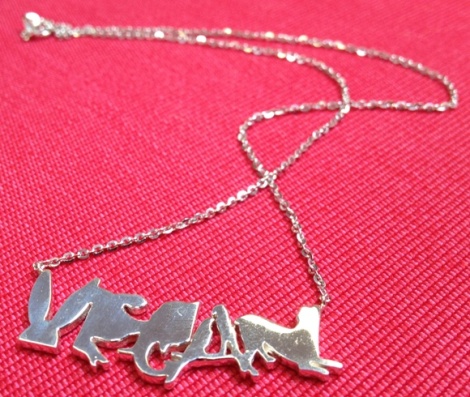 Many of us take pride in expressing our positions on political, ethical, and artistic issues with bumper stickers, T-shirts, and so forth. Do you do the same for animal-welfare issues?
Animal rights activist and artist Larry Torro offers a stunning expression of compassion for all animals, from rabbits and elephants to dogs and birds. The unique sterling silver necklace that he created can be yours for FREE when you answer the question, "What is your New Year's resolution for animals?"
Apply to WIN by sending us your answer by January 31, 2014, to [email protected]. In your submission, please include your name, street address, and phone number. No purchase is required, and this contest is open only to U.S. residents. Please be sure to read our privacy policy and terms and conditions, as you're agreeing to both by submitting your entry.
 Best of luck!