Dogs Can Be Vegan!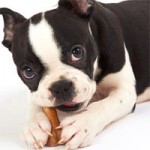 Making the choice to become vegan is a personal, reflective process of deciding whether or not you want to make the leap to a plant-based diet and lifestyle that benefits you, animals, and the planet. You go through your fridge, pantry, clothes closet, and personal-care products to take inventory of what includes the use of animals and decide what needs to change. This intensive process?whether it takes a week or a year?is a change of consciousness and habit.
What happens when a dog goes vegan?
Presuming that the dog in question is your companion pup, the decisions about his or her diet and lifestyle products are made by you?the human with the credit card. Many vegans don't switch their dogs over from meat-based dog food and treats to plant-based ones because they simply aren't aware that these options are available and that many dogs will do fine on a balanced vegan diet. But nowadays, it's easy to provide your dog with high-quality food while also maintaining your vegan values!
V-Dog Food was established in 2005 with a passion for the health of "pooch and planet." The owners believe that like vegan humans, vegan dogs have a less harmful impact on the Earth with a diet free of animal products. Their reputation as "a totally new kind of dog food company" could not be truer! PETA President Ingrid E. Newkirk agrees:
"Vegan. Ethical. Delicious. (Yes, I tasted one!)"
Thanks to V-Dog Food, now you can WIN a 20-lb. bag of kibble and a bag of Breathbones!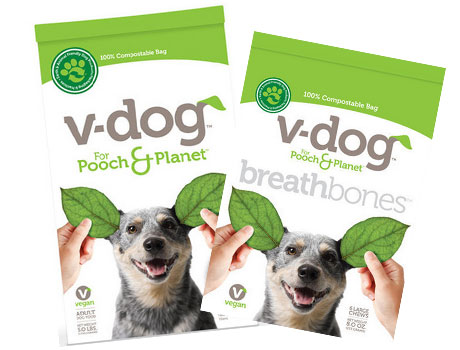 Send us your submission before December 16, 2013, by e-mailing us at [email protected] with your answer to the question "A vegan dog is a happy dog because ____."
In your submission, include your full name, street address, and phone number. No purchase is required, and this contest is open to U.S. residents only. Please be sure to read our privacy policy and terms and conditions, as you're agreeing to both by submitting your entry.
Best of luck!