WIN a 'New York for the Holidays' Treat Package From Vegan Cuts!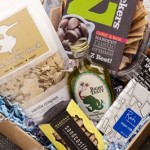 If you haven't heard of Vegan Cuts until now, welcome to the light. This company simplifies the way that you hear about the newest and most highly recommended vegan products on the market. From snacks to beauty products (and everything in between), Vegan Cuts has you covered!
This holiday season, Vegan Cuts is offering a fabulous "New York for the Holidays"–themed care package, stuffed with decadent treats to sweep you up and away to the glistening skyscrapers of the Big Apple. This bundle features wintertime indulgences that you have been waiting for all year, including scrumptious marzipan, creamy peanut butter spread with dark chocolate and rosemary, and sigh-worthy raw vanilla crispies.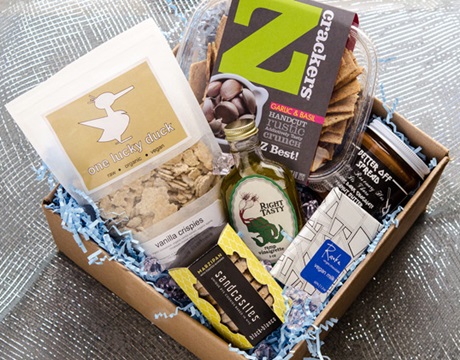 This delicious vegan treat package could be yours for FREE when you apply to WIN! Send us your submission before December 5, 2013, by e-mailing us at [email protected] with your answer to the question "How are you making your holiday celebrations cruelty-free this year?" In your submission, include your full name, street address, and phone number. No purchase is required, and this contest is open to U.S. residents only. Please be sure to read our privacy policy and terms and conditions, as you're agreeing to both by submitting your entry.
Connect with Vegan Cuts to receive updates about its latest deals and products at VeganCuts.com and on Facebook, Twitter, Instagram, and Pinterest!
Best of luck!