A New Threat From Eating Meat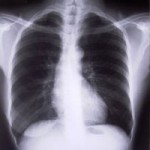 Many of us would be about as likely to toss back energy drinks as we would be to take up chainsaw juggling. As it turns out, one of the dangerous substances found in energy drinks is also found in meat.
Red meat, like energy drinks, contains L-carnitine, an amino acid that helps transport fatty acids into cells' fuel-production chambers so that they can be converted into energy. But our liver and kidneys already produce all the L-carnitine that our bodies need, and a recent study by the Cleveland Clinic linked added intake of this amino acid to one of our nation's biggest killers: heart disease.
As our intestines digest the extra L-carnitine that we take in, they produce a byproduct known as trimethylamine N-oxide (TMAO). TMAO bacteria contribute so significantly to plaque buildup in the arteries that numerous studies have shown TMAO levels to be a better predictor of heart disease than cholesterol levels—10 times better, in fact. What's particularly interesting about the Cleveland Clinic's recent study is that researchers compared L-carnitine and TMAO levels in omnivores, vegetarians, and vegans. They found that people who were not in the habit of eating red meat did not produce TMAO, even when they were given supplemental doses of L-carnitine. The research suggests that vegetarians' and vegans' digestive systems lack the microbes necessary to produce the dangerous TMAO bacteria, which scientists believe helps explain much of the heart-protective benefits of meat-free eating.
Heart-disease and genetics specialist Dr. Daniel Rader, who teaches medicine at the University of Pennsylvania, wonders what the findings could mean for people who take statins for high cholesterol but continue to eat red meat.
"It leads to an interesting question that I don't have the answer to: Is there evidence that red meat consumption in people taking statins is still associated with cardiovascular risk? I don't think we know that yet," Rader said. "What this suggests is that maybe there really is a major mechanism associated with red meat consumption that's associated with cardiac risk factors independent of effects on blood cholesterol. Based on this data it makes sense to eat red meat in moderation at most even if your cholesterol is well-controlled."
Moreover, even though L-carnitine is sometimes touted as an energy- and metabolism-booster, there is no consistent scientific evidence to suggest that ingesting more of the amino acid actually has those benefits.
The best bet this summer is to leave the meat the same place where you probably leave the energy drinks: sitting on store shelves.