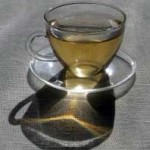 One of my all-time favorite movie lines is from the blockbuster hit The Full Monty: "Anti-wrinkle cream there may be, but anti–fat bastard cream there is not." Makes me smile every time. Of course, even the best anti-aging creams can only do so much. For healthy skin, you have to start with a healthy diet—a vegan one, rich in fruits and vegetables.
Unlike meat and dairy products, which are linked to skin inflammation and acne, fruits and vegetables are high in vitamin C and other nutrients that are essential for healthy, youthful skin. Water-dense fruits and vegetables, such as melons and cucumbers, also help hydrate the skin and plump up fine lines. The following is a list of just a few of the best foods to eat for a beautiful complexion as well as a healthy body and a clear conscience:
• Berries, plums, papayas, kiwis, kale, broccoli, cauliflower, citrus fruits, and other foods rich in antioxidants and vitamin C supply collagen and elastin for firm, youthful-looking skin.
• Orange, yellow, and red fruits and vegetables, including carrots, sweet potatoes, mangoes, and bell peppers contain beta carotene, which defends against sun damage. They're also rich in vitamin A, which is required for developing and maintaining skin cells, leading to supple skin.
• Green tea is also beneficial because it has anti-inflammatory properties and may help reduce the risk of damage from ultraviolet light, thus reducing the risk of skin cancer.
• Foods that are high in vitamin E, including almonds, hazelnuts, sunflower seeds, whole grains, legumes, and green leafy vegetables can slow aging and diminish the appearance of scars.
• Avocados and other foods high in B vitamins and essential oils can help your complexion by soothing red, irritated, or blotchy skin.
• The omega-3 fatty acids in walnuts, canola oil, chia seeds, broccoli, flaxseeds, and flaxseed oil are essential for healthy skin, not to mention for heart, brain, and joint health. Try to incorporate these foods into your diet regularly. (Don't turn to fish oil for omega-3s. It's cruel to kill and eat fish, and fish flesh is frequently contaminated with mercury, DDT, PCBs, dioxin, and other toxic substances.)
Although we can't turn back time, we can look as if we did. Raw vegan Annette Larkins, for example, has the skin—and figure—of a college student, even though she's now in her 70s. If you eat wholesome vegan foods, you might also look younger than you are. And if you want to give your skin an extra boost, go ahead and try one of these cruelty-free aging-creams, too. I won't tell.