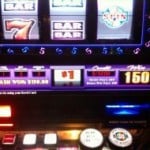 Vegan cook and cookbook author, lifestyle coach, educator, and PETA friend JL Fields has graciously allowed us to share some of the many terrific articles from her blog with PETA Prime readers. You'll find dozens of other entertaining and insightful posts from this post-40 vegan inspiration on her blog at JLGoesVegan.com.
A few months back I spent 36 hours on the road for work: destination Atlantic City.  I had been warned that A.C. was not a very vegan-friendly spot but  I guess I lucked out because the restaurants in my hotel, Revel, had some pretty decent options.  When I arrived I had lunch at Amada, starting with olives for a nosh …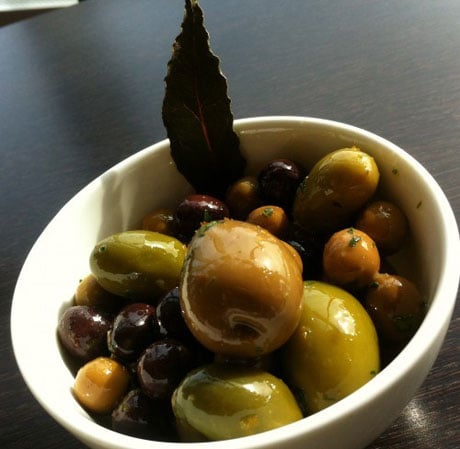 …and Ensalada Verde (Green Salad with Asparagus, Favas, Avocado, Green Beans, hold the cheese).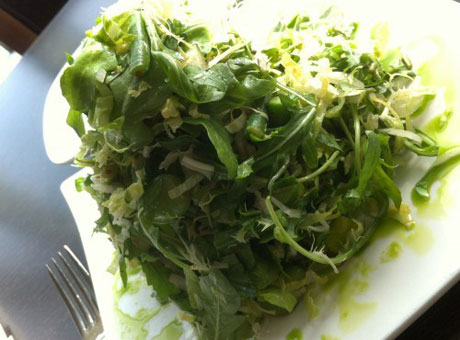 After an afternoon of work I hit up the casino. I love playing Wheel of Fortune machines!  I collected my winnings and stopped by the lobby bar for a glass of wine.  I love Pinot Noir from the Carneros region (be sure to check out my most excellent adventure at Schug Carneros Estate)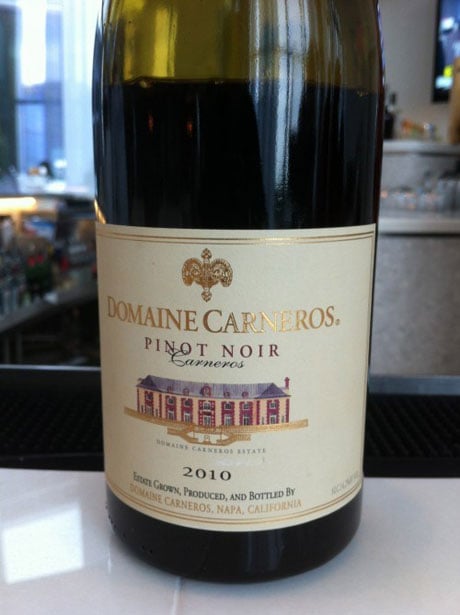 I especially love a Pinot Noir from the Carneros region that labels itself loud and proud…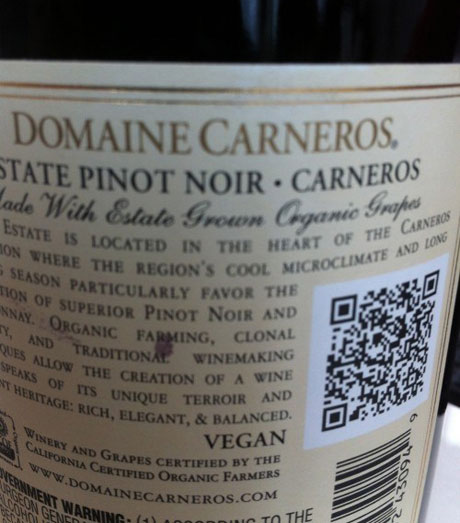 … as vegan!
I went back to my hotel room to work and decided to call a vegan-friendly restaurant that my friend Ethan told me about.  It's known as Veggie Pizza and Veggie Grille AC – I know it as YUM.  They deliver!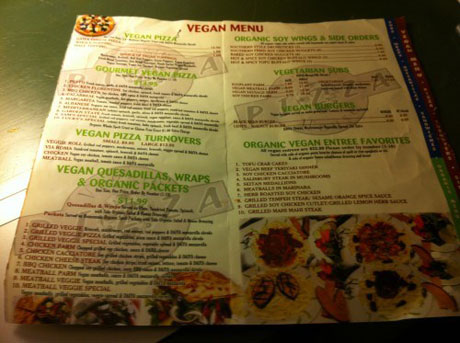 I had the "wings," a spelt pocket, and a salad.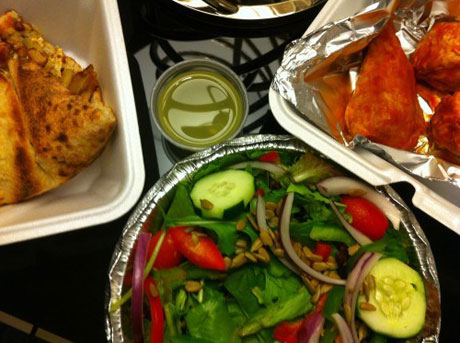 Happy vegan!
The next morning I grabbed a quick breakfast at another hotel restaurant, Alcove.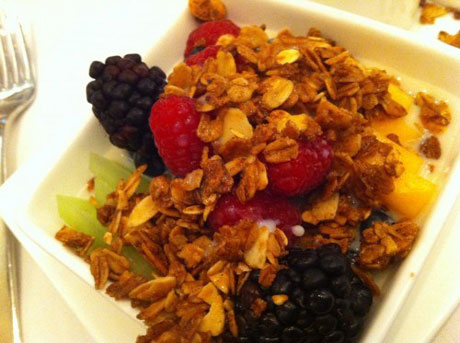 The Healthy Start with seasonal berries, granola, melon, hold the yogurt, add some soy milk.
After a long morning of meetings my colleagues and I grabbed a quick lunch at the hotel's Sky Cafe, where I had a salad with asparagus, edamame and mushrooms. SO good!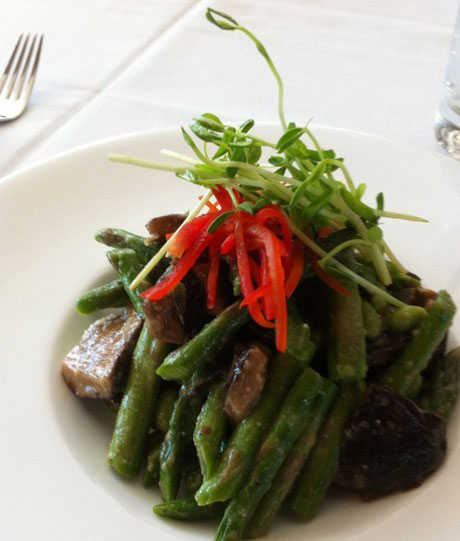 Later that afternoon I dashed off to the train station – that has no restaurants, or even vending machines! What's a vegan to do when she's going to be on a train during dinner?  She phones Veggie Grille AC and asks, oh-so-nicely, if they will deliver to the train station. They did – another Atlantic City win!
Check back next week for my vegan travel tips!
You can read the original version of this article at JL Fields' blog.