Boosting Brain Health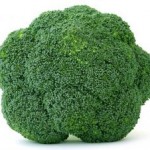 In this post, we'll be reviewing the findings of the book Power Foods for the Brain: An Effective 3-Step Plan to Protect Your Mind and Strengthen Your Memory.
Alzheimer's is not a normal part of aging. It has been directly linked to dietary factors, just as strokes and heart disease have been. (Mayo Clinic researchers even believe that women with heart disease are three times more likely to develop cognitive problems that are associated with certain types of dementia.) Recently, as Dr. Neal Barnard has pointed out, people who eat foods that are high in saturated fat, such as meat, eggs, and dairy products, are twice as likely to develop Alzheimer's disease.
Fortunately, by eating healthy plant-based foods, we can reduce our risk for the devastating disease. Studies show that people who eat little or no animal fat—and healthy amounts of vegetables and nuts, which contain polyunsaturated fats—are 70 percent less likely to develop Alzheimer's.
Eating vegetables and other plant-based foods, which are rich in vitamin E, vitamin B6, folic acid, and other nutrients, helps eliminate a harmful amino acid called homocysteine, which is linked to a risk of Alzheimer's. Green leafy vegetables, sweet potatoes, nuts and seeds, beans and chickpeas, and blueberries and grapes—fruits that contain powerful antioxidants that are known to improve learning and memory—are especially beneficial for brain health.
Other factors play a role, of course, including our choice of cookware, the amount of exercise that we get, and the type of supplements that we take. (Researchers suspect that excessive amounts of iron or copper can promote cognitive loss, while other nutrients may help protect memory.)
By eating wholesome vegan foods, we can protect our brains and prove that vegans have good hearts, too. PETA has hundreds of free vegan recipes and tips to help you make smart eating choices. If you want to learn more about the connection between diet and Alzheimer's, order Power Foods for the Brain: An Effective 3-Step Plan to Protect Your Mind and Strengthen Your Memory from PCRM.org.