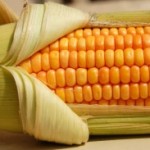 Want to take the starch out of colon cancer? Then perhaps it's time to add a little more starch to your diet—resistant starch, that is.
Resistant starch is a type of carbohydrate that can't be digested in your small intestine and enters your colon roughly in the same form as it was on your dinner plate. According to a …
Continue reading "Join the Resistance! How Starch Protects Against Colon Cancer"