You Don't Have to Be a Great Vegan, Just a Good One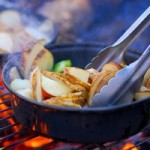 So you have decided to join the world of the compassionate and go vegan! Good for you! Remember that going vegan is a journey, and if you fall, get up and try again. Not everyone goes vegan overnight. It took me a while to complete my journey. I would first have vegan meals, then "vegan days," when everything I purchased, used, or consumed that day would be vegan. Eventually, the days turned into weeks and the weeks turned into months, until it became a lifestyle.
It may not be wise to throw all your nonvegan food out the window. And it certainly isn't economical in today's depressed market to be tossing out nonvegan items that are still quite usable.
And now that you are adopting a vegan lifestyle, what do you do with your nonvegan items? There are two schools of thought on this issue. My son was a vegetarian when he joined the U.S. Coast Guard. He knew that he would not be able to sustain a vegan lifestyle while in basic training, and this bothered him. My advice to him was this: The food that they served him, the shoes that he was required to wear, the belt, the woolen uniform-all of this was temporary, and if he could just get through it, then the time would come when he could make his own decisions and choose consciously.
If your compassion makes you feel strongly about wearing animal-produced clothing and accessories, consider donating these items to an animal charity that accepts items for its thrift shop. Many animal shelters do have a secondhand store connected with them in some way.
Fur coats can be donated to PETA. There are also charities that make stuffed animals out of fur coats to give to children who have been abused, neglected, or molested. Some animal shelters take in the fur coats and items and rip them up and give bits of fur coats to orphaned wildlife, kittens, and puppies.
As far as food is concerned, if you have opened products, the best thing to do is use them up yourself, give them to friends, or donate them to a homeless shelter. If you have unopened products, I strongly encourage you to return them to the grocery store for a full refund and to tell the store why you are returning them. Computers can be useful things, and I have found that even if I do not have a receipt for an item, the store can usually locate the details of a transaction in the cash-register computer.
I think, in the end, that you must do what you feel comfortable doing and not let anyone bully, cajole, or guilt you into doing something with which you are not comfortable. You are the one who can best make decisions for yourself, based on your finances, relationships, and intentions.
A very wise woman once told me that I don't have to be a great vegan, just a good vegan, and that took a lot of pressure off me to be perfect. And that is my gift to you today, permission not to be perfect. And so, I wish you the best of luck with your journey, and the PETA Prime community is here to help you.