New Link Between Dementia and Diet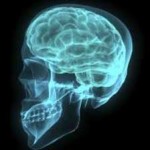 There are two important health reasons for women to go vegan: heart disease and dementia. Researchers from the Mayo Clinic recently found that women with heart disease are three times more likely to develop cognitive problems that are associated with certain types of dementia. But thankfully, both men and women can work to prevent heart disease, dementia, and other degenerative illnesses by exercising and eating wholesome vegan foods, such as veggie burgers, black-bean and corn chili, lentil and spinach soup, and pasta primavera.
Vegans are virtually "heart attack–proof," according to Dr. Caldwell Esselstyn, who appears in the acclaimed documentary Forks Over Knives.  Dr. Esselstyn has cured patients with clogged arteries just by putting them on healthy vegan diets.
That's because vegan foods are cholesterol-free and generally low in saturated fat. The human body makes all the cholesterol that it needs, so each additional 100 milligrams of cholesterol that you consume by eating meat, eggs, or dairy products—the only dietary sources of cholesterol—adds about five points to your cholesterol level, putting you at risk for a heart attack. But each time you reduce your cholesterol level by 1 percent, you reduce your risk of a heart attack by 2 percent. Researchers from Oxford University recently found that vegetarians have a 32 percent lower risk of falling ill or dying from heart disease than do people who eat meat and fish.
Dr. David Jenkins, a nutrition scientist at the University of Toronto, has said that "the evidence is very strong that vegans, who eat no animal products, have the best cardiovascular health profile and the lowest cholesterol levels." Studies also suggest that people who eat a lot of animal-free foods have a reduced risk of dementia and Alzheimer's disease.
Researchers with Harvard University believe that older women who eat meat, butter, and other foods that are high in saturated fat are more likely to develop Alzheimer's disease than those who eat foods containing monounsaturated fats, such as avocados, nuts, seeds, and vegetable oils. They suspect that simply eating "good fats" instead of "bad fats"—the kind found in animal-based foods—can help prevent memory loss. In fact, research suggests that people who eat diets rich in vegetables and nuts and low in meat and other unhealthy foods are 70 percent less likely to suffer from Alzheimer's.
And, of course, research shows that vegans are much less likely to suffer from cancer, diabetes, [link] strokes, and other life-threatening diseases. But if you're not too concerned about your health and you still need more reasons to go vegan, check out these fascinating facts about pigs, cows, chickens, and fish. They'll surely lead to a change of heart—one that's good for your heart, mind, and soul.