Victory: Angel's Gate Permanently Closed!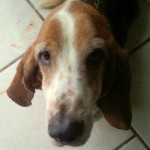 Great news! The hellhole formerly known as "Angel's Gate, Inc.," has been shut down for good!
After PETA provided evidence that Angel's Gate had persistently failed to comply with reporting laws for nonprofits, the New York Attorney General's Office filed suit to dissolve Angel's Gate for receiving hundreds of thousands of dollars each year in donations without accounting for any of those funds, in alleged violation of state law.
The lawsuit's settlement prohibits Angel's Gate founder Susan Marino from caring for or harboring any animals other than her own "pets" and from being an officer or a director of an organization that holds charitable funds for 10 years. The settlement also requires that Angel's Gate provide all outstanding financial reports. The documents are to be closely examined to determine whether the money that well-meaning people sent to the organization was ever actually used to help animals or instead was misused.
PETA's undercover investigation of the Delaware County, New York, facility found shocking, systemic, severe, and fatal neglect of ailing and debilitated animals—but now, no animal will ever suffer again at Angel's Gate, as Tuxie, Malcolm, Scrappy, Mimi, Casey, Marley, Lexus, and countless others did over the years.