Pocket Paradise North of Miami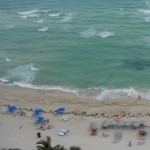 Bicycling north of Miami's beaches, I found a bit of paradise in an unlikely place. With a row of modern white skyscrapers girding its shoreline, Sunny Isles Beach offers an array of amusements, along with a welcoming attitude toward vegans and vacationers who travel with companion animals.
The compact barrier island just north of Miami is a good place to be, whether you want to play outdoors or simply bask in the sun. Although dogs aren't permitted on the area's clean, beautiful beaches, you'll find plenty of places to go with your furry family members, from a vast mangrove-filled state park just across the Intracoastal Waterway to eateries that offer pleasant patio dining. There are even small community parks with exercise areas for canine visitors.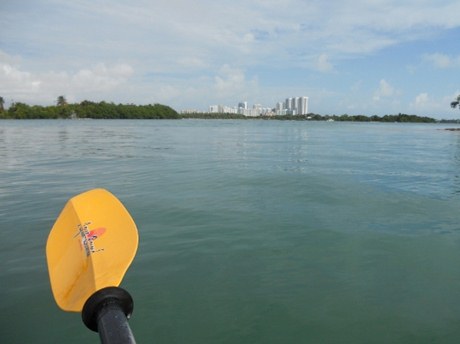 In the 1940s, the resort attracted millionaires and movie stars but soon became a getaway for everyday folks, luring them with some of the nation's first two-story motels. The whimsical design motifs of Motel Row—pyramids, pagodas, stagecoaches, and the like—caught the eyes of highway drivers.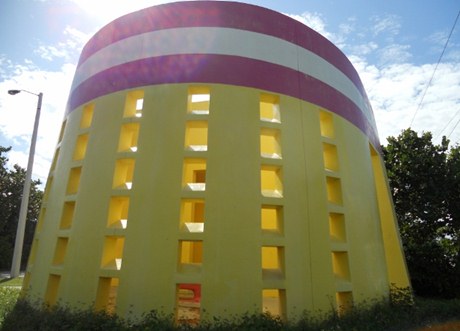 As beachgoers began sunbathing elsewhere, Sunny Isles Beach, which was incorporated as a city in 1997, began developing upward, with new modern high-rises. Most of those eccentric motels are gone, but there are still many ways to have fun.
You can paddleboard in the Atlantic surf and then refuel with fresh-squeezed green juices at Miami Juice. You can stroll along bustling Collins Avenue and stretch out on the free-access beaches. There's even a legal naturist (nude) beach just south of town on Haulover Beach.
Then there's the huge refuge Oleta River State Park, a long walk or a five-minute drive west, where the river meets upper Biscayne Bay. Among indigenous residents of the park area are white peacock butterflies, blue herons, osprey, bottlenose dolphins, and manatees. You can hike and pedal through lush forests, paddle mangrove-lined waterways, go sailing, and swim in a saltwater lagoon. Unexpectedly for Florida, there are even mountain bike trails—albeit sand dunes and wooded ravines instead of mountains and hills—that range from easy to challenging.
The onsite Blue Moon Outdoor Center rents canoes, kayaks, and bikes and offers day and evening paddle tours. Dogs are allowed in most parts of the park, although not in the affordable rental cabins.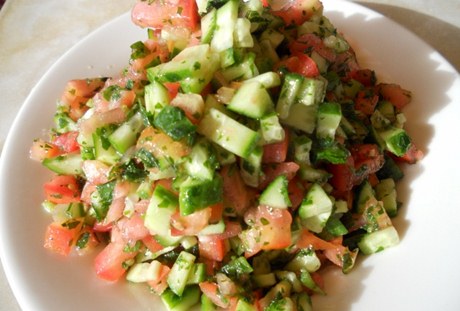 Veg-friendly places to eat include affordably priced and very tasty Miami Juice, which has pages of salads (try the couscous), sandwiches, and platters as well as more upscale choices such as Epicure Market (eat in or take out—choices include fresh-made salads and curry) and Timo Restaurant & Bar. Both Miami Juice and Epicure have patios that welcome companion animals, and many accommodations also allow animals, such as Solé on the Ocean.
Sunny Isles Beach also makes a good central location for touring South Florida from Miami to the south and Fort Lauderdale to the north—where you can dine at all-vegan, organic Sublime Restaurant & Bar, which surpasses its name.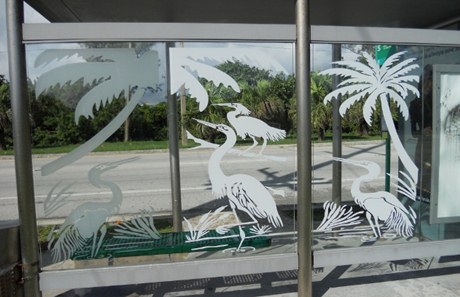 Ready for a winter escape? For travel information, contact Sunny Isles Beach Visitor Center.
All images ©Robin Tierney.