Inhumane Education?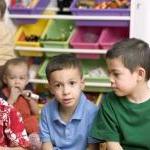 The word "education" typically produces a positive reaction inspired by warm memories of school. Humane education is an empathy-driven framework that complements all other educational models, expanding a child's compassion toward all living beings, and it's becoming more and more mainstream as parents and educators seek to raise kind children. However, lurking in the shadows of the hallowed halls of academia is a subject that casts a pall over the warm memories most feel about their school days. It is what I refer to as "inhumane education"-education masquerading as necessity when it is not only unnecessary but also cruel and exploitive. I refer to dissection of animals by our children.
What was your reaction that memorable day in the science laboratory when you were informed that today was the day you were going to dissect a frog? Sadly, the adolescent daze enveloping many of us during our high school years probably didn't inspire resistance. Did the thought to object to the dissection cross your mind? It did for a classmate of mine. She clearly and plaintively articulated a credible argument about the high level of exploitation involved in the teacher's directive. Ultimately, the argument was settled with the teacher's statement, "We have no choice-there is no other way for you to learn this."
A growing number of teachers now know that this is not true. Scientific studies show that there is no educational advantage to cutting up the corpses of animals rather than using the compassionate alternatives that are now available to students.
The use of these demonstrated alternatives is on the increase, as some states have passed laws to guarantee students the right to choose an alternative to dissection.
Perhaps our children are creating a new paradigm in which excuses dissolve and the science laboratory moves out of the Dark Ages and into the 21st century through lessons of empathy instead of exploitation.
It all starts with one child who is willing to say "No!"