A Compassionate Cook-Off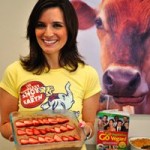 PETA's Oakland staffers love their monthly vegan potlucks as much they love encouraging people to start on the path toward adopting healthier, animal-friendly cuisine.
Each year, PETA's vegetarian/vegan starter kit helps thousands of people discover just how easy—and tasty—dropping meat, dairy products, and other animal-based foods from their meals can be.
That's why PETA's Oakland office held a compassionate cook-off that included making all the delicious recipes in the starter kit—the ultimate introduction to cruelty-free dining. The competition among staff members was both fierce and mouthwatering as plate after plate of healthy entrées, sides, and desserts from the starter kit were matched up against one other. You can see some of the scrumptious entries in the pictures below.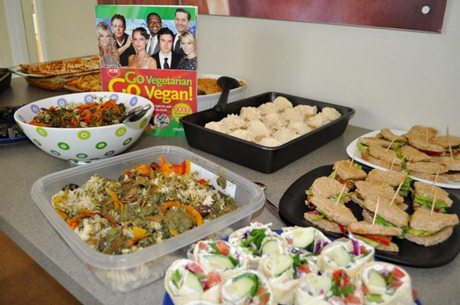 Everything the staffers cooked was declared "yummy" by those who attended the potluck, making it all the more difficult to pick just three winners. But the cruelty-free BLT made with tempeh won over the staff's taste buds and took the third-place spot. The decadently divine second-place winner was the strawberry-topped chocolate mousse, made with almond milk and semisweet chocolate chips.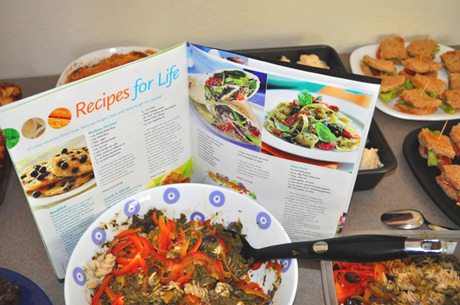 The top prize, though, went to the "cheesy," crunchy, and crave-worthy enchilada dish. Layers of Boca "beef" crumbles, pinto beans, tortillas, Daiya vegan cheese, and spicy sauce were combined and topped with corn chips, which made for one heavenly casserole dish.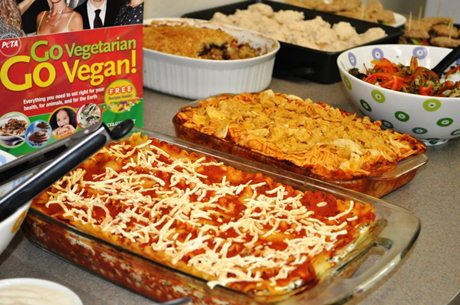 Looking for something new and delicious to try in your own home? Why not check out the recipes in PETA's vegetarian/vegan starter kit for yourself and make some of the dishes for your friends and loved ones?  It's a great way to share your love of delicious vegan food.