Meat-Free Meals Booming Among Boomers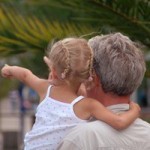 Older adults who are looking for a little more pep in their step are discovering the joy of soy, how rice can be nice, and how greens keep you in the pink (of health).
A new poll shows that currently some 2.5 million Americans over age 55 are vegetarian, and the number is increasing all the time. According to a recent article in The Washington Post, many who are considered "baby boomers" are approaching the age when health issues become more prevalent and are switching to healthy vegetarian or vegan diets as a way to protect their bodies.
For instance, some "boomers" might be struggling with heart disease,  the single leading cause of death in the U.S. While meat, eggs, and dairy products are loaded with artery-clogging cholesterol, there is not a single plant food in the world that contains any cholesterol. By replacing animal products with fruits, vegetables, and whole grains, people can stop and even reverse heart disease. Just ask PETA's 2010 Person of the Year, former President Bill Clinton.
They are also likely concerned about the nation's second-biggest killer: cancer. According to the American Cancer Society, one-third of all cancer deaths in the U.S. can be directly attributed to nutritional factors. Studies have shown that animal protein has a carcinogenic effect on the body, similar to chemical carcinogens. And the high fat content of meat raises estrogen levels, which encourages the growth of cancer cells. But going vegetarian slashes cancer risk by a whopping 40 percent.
Going from a meat-centric diet to a diverse plant-based one can provide protection against—or even turn back the clock and reverse—the effects of numerous other health problems as well, such as diabetes, arthritis, osteoporosis, Alzheimer's disease, asthma, obesity, and strokes.
Vegetarians and vegans also enjoy a longer life expectancy than meat-eaters, and for older adults, that could mean more time to spend with children and grandchildren and to enjoy what life has to offer. After all, people don't work hard all their lives not to be able to enjoy a long, relaxing retirement. And talk about having more energy! Thanks to their penchant for plants, many celebrities 55 and older are still going strong, including Paul McCartney, Russell Simmons, Chrissie Hynde, Christie Brinkley, Cloris Leachman, Diane Keaton, Emmylou Harris, Meredith Vieira, Michelle Pfeiffer, Ed Begley Jr., and James Cromwell.
But it isn't just health concerns that are leading many older adults to go meat-free—it's also compassion for animals who are used for food. Gone are the bucolic family farms of their youth on which an affectionately named cow spent her long life grazing in fields and resting in a comfortable barn before she finally became a meal. The disturbing undercover video footage shot on modern factory farms and in slaughterhouses is hard to ignore: Mother pigs are confined to tiny gestation crates, still-conscious cows are hacked apart, and chickens are scalded to death in defeathering tanks.
But no matter the reason, the idea of sweeping meat aside is sweeping the nation. It's cross-generational, too. As a whole, Americans are eating 12.2 percent less meat now than they did just five years ago.
Maybe this is just one change that everyone can agree on. Or maybe young people are finally starting to listen to their elders!