A Beautiful Yard With Multiple Dogs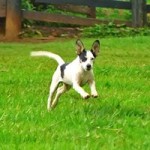 Many of my clients do animal rescue work, which means they may be fostering a number of dogs at any given time. Multiple dogs can wreak havoc on your garden, and they cannot get the space needed to explore and run around if it is not organized in a way that accommodates them.
To preserve sod with multiple large dogs—greyhounds, labs, huskies, shepherds, retrievers, etc.—invite dogs to run along the fence. You can also build a runway for them using 1.5-inch round river stone by tearing out the sod and installing fabric and then the river rock. Pea gravel will migrate, and granites (jagged rock) will deter them, so they are not good choices. If dogs eat rocks, install cheap pavers along the fence. The runway should be at least 3 feet wide. If your dog is kicking the rock out of the runway because of his foot traffic, add pavers to the area. If your dogs are creating a path in the sod to get to the fence, consider installing pavers into the sod for them.
Regarding digging dogs—although my clients would give their kidney to their dog, I always have to ask if their dog is getting enough walks or playtime. If their dog isn't, then they often dig out of boredom, or sometimes it's the result of being triggered by something, usually tree roots, wood mulch, or sticks. For some reason, many dogs are triggered by wood and tend to dig at it. If this is the case in your household, eliminate the wood. If you would like to prevent them from digging, install landscape fabric, chicken wire, and rock (if your dog is trying to eat rocks, install large cobble that he cannot fit in his mouth). Be sure to wrap the cut sides of chicken wire in the fabric, as it is sharp and can cut dogs' paws.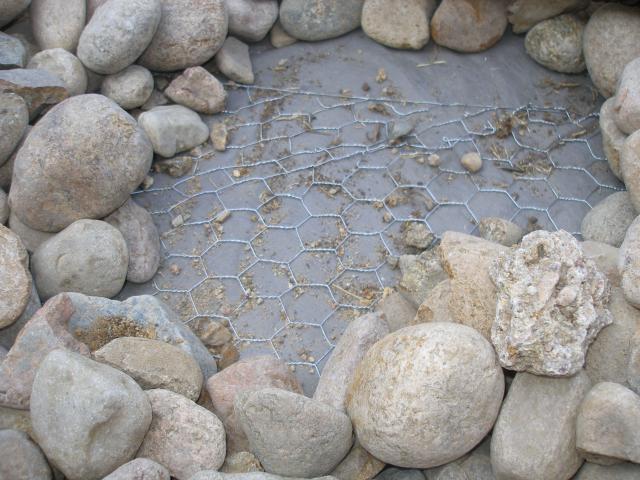 However, I caution dog guardians NOT to deter dogs from digging in all their chosen areas. If you put chicken wire on each area, dogs get frustrated and dig elsewhere. Let them continue to dig in some of their chosen areas.
I hope these ideas work well for you. Please share with us how you have made your garden a more hospitable place for your animal companions.