Gritty and Pretty in This River City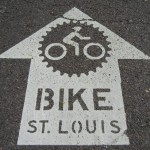 Scenic views don't have to be pretty. For proof, take a bike ride along the Riverfront Trail in St. Louis.  This 12-mile paved trail, part of the vast Confluence Greenway between the Mississippi and Missouri rivers, begins just north of the Gateway Arch and runs north along the Mississippi River.
The scenery stokes the imagination if not romance: Coal barges, water intake towers, railroad yards and graffiti are accented by twisted rebar emerging from clotted soil and other reminders of past commerce. The coarse views are softened by clusters of daisies, black-eyed Susans, and asters, along with stands of cottonwood, sycamore, and hickory trees. Bald eagles cross the skies, butterflies flutter by, and although the water is muddy, it still sparkles.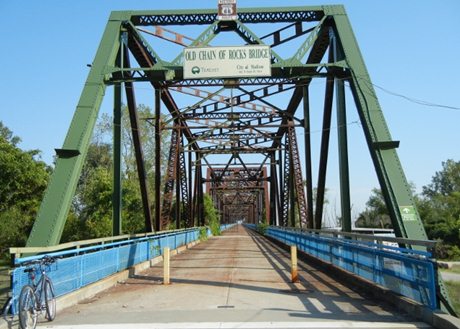 I crossed the mile-long Old Chain of Rocks Bridge, among the world's longest pedestrian crossings and part of what was once the storied Route 66's original automobile bridge over the Mississippi River. On the East St. Louis, Illinois, side I found a sandy beach and the beginning of the 19-mile Madison County Transit Confluence Trail.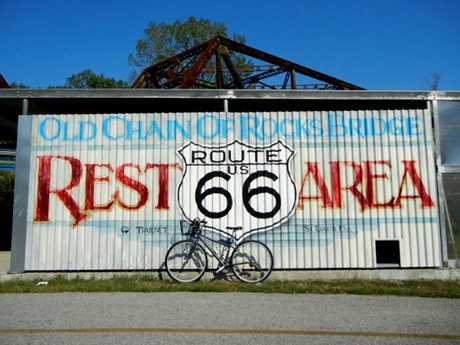 St. Louis has its share of traditionally pretty spots, too. Forest Park offers 1,200 acres for cyclists and hikers, along with several free museums, right in the heart of the metropolitan area. Opened in 1876, the park became famous because of the 1904 World's Fair. Not far away is the Missouri Botanical Garden. Close to the river, Citygarden presents an all-hours urban gallery of outdoor art. The city's most iconic attraction is certainly the steel Gateway Arch. Officially named the Jefferson National Expansion Memorial, it's an iconic monument to the opening of the American West.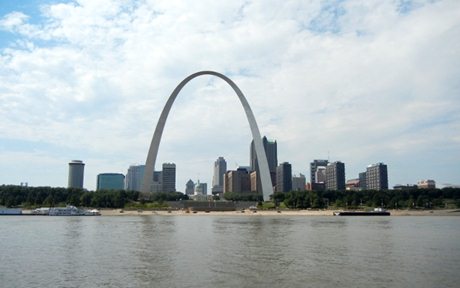 Several groups are working to expand the region's on- and off-street bikeways. Great Rivers Greenway (GRG) has purchased 1,487 acres to preserve habitats and buffer streams and rivers from development and pollution. GRG and other organizations, such as Bike St. Louis, are working to create a "River Ring" to connect the hundreds of miles of greenways, on-street bicycle routes, and parks around the St. Louis region. A 20-mile on-street bicycle route now connects Forest Park, the Gateway Arch, and the historic neighborhoods of Soulard, Lafayette Square, and Tower Grove. "Once people began to see how the greenways and trails improved their quality of life, they became interested in having more," said Todd Antoine, GRG deputy director for planning. "The trails offer a safe way to travel, promote health and connect people to each other and nature." You can check out bike-friendly events, such as World Carfree Day in September, at Bike St. Louis and Trailnet.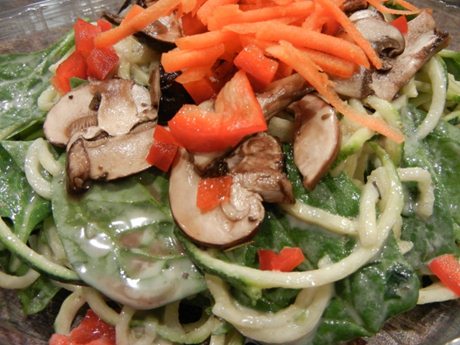 St. Louis has plenty of tasty temptations dotting the city. PuraVegan Raw Cafe, in the Central West End neighborhood by Forest Park, includes animal-friendly dishes such as spiralized squash pasta and barbecue pizza made from produce straight from the owners' organic garden. Other healthy dining spots in the area include Sen Thai Bistro, Sameem Afghan Restaurant, and SweetArt, which is famous for delicious made-from-scratch vegan comfort foods and sweets and also offers alluring art on display, too. For terrific breads, stop by Black Bear Bakery. Govinda's, inside a Hare Krishna temple near Forest Park, serves a good daal and other vegan weekday lunch buffet selections. The sprawling menu of yummy vegan deli delights at Vega Deli demands a trip to the nearby suburb of Chesterfield.
You can find visitor's information about the St. Louis area here.
All images ©Robin Tierney.