Animal Allies Need City Rankings, Too!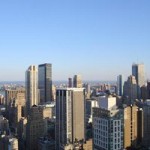 USA Today recently published a list produced by the Milken Institute of the best cities in which to grow older. Although health care was a key component of the study, its authors failed to take into consideration one of the factors that can help keep you from requiring remedial health care in the first place—namely, a healthy vegetarian diet. To pick up the slack, PETA Prime has put together its own city rankings—for retirement and also visiting—based on the number and quality of vegetarian restaurants. We threw in a few cities that have created a more animal-friendly climate in ways unrelated to the dinner table. So if you're looking for great vegetarian restaurants or if you get a little hot under the collar every time a fur coat walks by or wish you could tell Ringling Bros. and Barnum & Bailey Circus and other cruel circuses what they can do with their chains and bullhooks, then you might want to take a look at these towns that have gone out of their way to accommodate caring people.
To start the tour, check out PETA's rankings of the top 10 vegetarian-friendly large cities and the top 10 vegetarian-friendly smaller cities in North America. Naturally, New York, Los Angeles, and San Francisco are on the list, but some of the towns—including Atlanta; Portland, Oregon; Topeka, Kansas; Syracuse, New York; and Albuquerque, New Mexico—might surprise you. The offerings run the gamut, ranging from the faux-turkey club sandwich at Java Green in Washington, D.C., and the broccoli beef and black mushroom at San Francisco's Golden Era to the sizzling vegan shrimp with Japanese teppanyaki sauce at Nancy Chang in Worcester, Massachusetts, and the perfectly seasoned black pepper "steak" at Mai Thai in Boise, Idaho.
You can also check out PETA's rankings of the eight best vegetarian restaurants in America: from New York's famous Candle 79 to Chicago's Green Zebra to San Francisco's Millennium (don't forget to save room for the whiskey chocolate tiramisu cake!). In addition, you might want to take a quick look at Robin Tierney's writeup about the animal-friendly art and vegan food scene in Santa Fe, New Mexico.
If you bristle at the idea that Ringling Bros. and other circuses train and discipline elephants with bullhooks—devices that resemble a fireplace poker with a sharp steel hook at one end—then you might want to consider Dane County, Wisconsin, which enacted a ban on elephant performances at all county-owned facilities.
When we think of Nashville, we think of country music. But did you know that the city also has several topnotch vegetarian restaurants and a pair of upscale organic eateries that welcome vegetarians and vegans with open arms?
If you're traveling abroad and prefer to spend your hard-earned money in a country where animals are not forced into dingy circus boxcars, you might want to consider either Greece or Peru. Both nations have banned the use of wild animal in circuses. (Are you listening, U.S.A.?)
Who gets the nod as America's "most compassionate city"? According to PETA, that would be West Hollywood, which was named precisely that in 2011 after the City Council voted to ban the sale of new fur apparel—and that was after the city had also prohibited the sale of cats and dogs in pet stores and banned painful declawing of cats!
So the next time you think about where to settle into retirement or where to stop on a leisurely cross-country adventure, just remember that there are some good folks out there who are eager to serve residents and visitors who believe that animals matter.