5 Staples for Beginning Vegans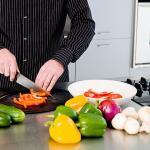 Here at PETA, we meet lots of people who need help getting started on the path to kind cuisine. While any seasoned vegan will tell you that there are plenty of delicious, fresh, and creative vegan meals out there, we're here to help with step one: getting the basics down.
Next time you're mulling over recipes, writing up a shopping list, or preparing for a potluck, make sure that you have these five items on hand. We've chosen them based on their affordability, their versatility, and their health benefits. A win-win-win situation!
Tofu
This versatile meat substitute can be seasoned as many ways as meat can be and can also be baked, fried, and grilled! If you're super new to tofu, try lightly coating cubed portions of tofu with salt and pepper and frying it in a little oil in a pan.
Beans
Beans are a popular staple for vegans and nonvegans alike, and for good reason: They're cheap and have lots of protein! For an on-the-go meal, use beans from a can. But if you want to keep things extra cheap—and get DIY points to boot—buy dry beans in bulk and cook them yourself. Like tofu, they're very versatile.
Grains
With beans come grains—usually rice. But if you're new to the nonmeat world, you may not realize how many varieties of rice are out there. Wild rice, basmati rice, white rice, and brown rice all make excellent sides to round out a meal or serve as a base for a stew or stir-fry.
For a little extra nutritional boost, try other grains—quinoa in particular. Dubbed "the mother of all grains" by the Incas, quinoa is a superfood. Exceptionally high in protein and a good source of dietary fiber, magnesium, iron, and calcium, it'll fill you up and meet your nutritional needs.
Faux Milk
Soy milk is the darling of milk substitutes, but it's not the only delicious option. Rice milk and almond milk are great, too, and typically are available without flavoring (which is great for cooking and baking) or with vanilla flavoring to give your cereal a little sweetness. You can even make it yourself if you're up for the challenge.
Bonus: Unlike milk from animals—which is meant for animal babies (duh!)—soy, rice, and almond milk can be stored in your cupboard at room temperature until you're ready to open them. So stock up!
Seasonings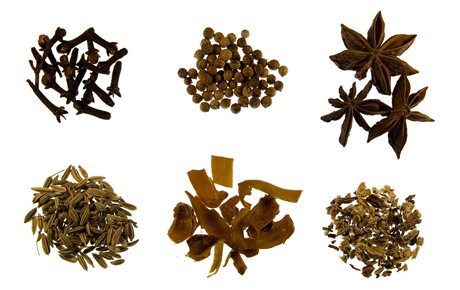 We've said it once, and we'll say it again: Vegan foods can be prepped a lot like meat can—but without the inherent cruelty. To ensure that your diet is cruelty-free but flavorful, jumpstart your new eating aspirations with some seasonings. There are loads to choose from, but a few good starter seasonings include basil, cayenne, cumin, curry powder dill, garlic salt, and rosemary. To make your meals really pop, buy seasonings fresh at a farmer's market or grocery store.
Got any other tips for affordable vegan staples for beginners? Share your thoughts in the comments section! Also, if you're ready to get cooking, be sure to check out PETA's recipe list for loads of vegan meal ideas!
The following article was written by Megan Bedard and originally appears on PETA.org.