Is Being Vegan Really More Expensive?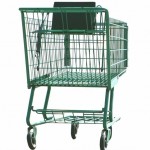 I was watching a television show the other night on one of those educational channels about a man who weighed more than 1,000 pounds. They had to cut him out of his house. Can you imagine? I mean, that's gotta suck, right?
So the show got me thinking about how fortunate I am-not only because I don't weigh anywhere near 1,000 pounds but also because I have the advantage of an epicurean education. I think that learning how to eat is so important that our very lives depend upon it. We talk about eating a lot. I mean, every time you turn on the television, there's someone talking about how to lose weight, how to eat, what to eat, what not to eat, what to do with yourself after you eat, and so on. Thankfully, vegans can eat pretty much whatever they want since vegan food is almost always healthier than any product of animal suffering. And that's good, because vegans LOVE to eat!
But for many people, going vegan can be a tough choice because it may seem as though vegan foods are more expensive than nonvegan foods. If we take a little closer look, we may find out that this is not true at all.
For example, a container of tofu costs significantly less and is far more flexible in the kitchen than any nasty hunk of meat. Tofu can be made into anything from stuffed shells to scrambled eggs. (Hint: For a better-textured tofu, freeze it and then thaw before cooking.)
The so-called transition foods, such as faux-meat crumbles, may be slightly more expensive than a pound of ground meat. But when you consider how much healthier faux meats are and the fact that faux-meat crumbles don't melt away like fat-laden ground meat does, you actually do get more for your money. A pot of chili or vegan Bolognese sauce made with faux meat goes a lot farther than a pound of ground meat. Adding to their appeal, faux meats are produced without causing harm to animals, and they contain none of the nauseating lard that clogs up your arteries.
Plus, what about the health-care expenses that you will have to pay if you clog your arteries with things like bad cholesterol? Before I went vegan back in the '80s, I cooked with ground meat. Leftovers would be placed in the fridge where they would sit congealing. Upon checking the contents of a plastic container full of ground beef chili, I would find a thick layer of white lard covering it. When I think back on it now, I realize that the lard is the same plaque that clogs arteries and puts you on the road toward strokes and heart attacks. That thick grease also subdued the flavor of the dish. Without that layer of fat, the spices and the flavors of the food simply come alive and burst on your palate.
One way to cut down on the cost of vegan food is to read product ingredients and look for items that do not market themselves as vegan. It may sound strange, but since some retailers consider vegan products to be a niche market, they may price vegan foods as such. If you find animal-friendly brands that are not marketed as vegan, you can avoid that premium price.
Vegan foods may seem to cost a little more, but when you factor in potential savings from health care expenses, a few pennies more seems to be a pretty good deal after all.
The variety of vegan foods available on store shelves brings versatility and healthy eating to our lifestyles. You can't overstate the importance of good health and feeling good or of dining with a free conscience. This kind of eating may add years to your life, and you just can't put a price on that.
And you know what else? I've yet to see a vegan who needs to be cut out of his or her house.