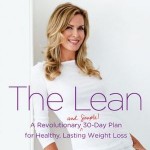 Kathy Freston has done it again. The author of six previous books, Kathy has produced yet another terrific book, The Lean: A Revolutionary (and Simple!) 30-Day Plan for Healthy, Lasting Weight Loss.
In her last book, Veganist—which was reviewed on PETA Prime last July—Kathy introduced us to the concept of "leaning" into …
Continue reading "Prime Book Review: 'The Lean'"