San Antonio: Art and Heart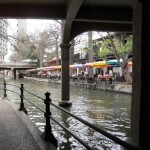 One sure sign of spring is the profusion of festivals, and it's hard to think of a place with more colorful festivals than San Antonio. The Texas town's distinctive spring celebrations include Fiesta,  which runs from April 19 to 29, and Luminaria: Arts Come to Light on May 5.
While visiting a few weeks ago, I discovered abundant feasts for the eyes and palate, traveling mostly on foot and by B-cycle, the city's new bike-share program. I found art tackling serious subjects at Blue Star Contemporary Art Complex, housed in a former railroad warehouse. I was drawn to S.C. Giesey III's deer head made of rope and creatures caught in an oil spill.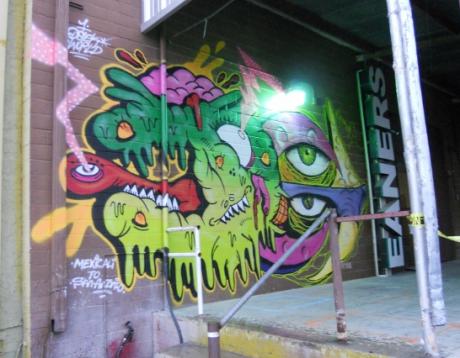 Upbeat works filled the galleries of ONE9ZERO6, and its parking lot displays a humongous motorcycle by local artist Daniel Saldana made with discarded parts. Andy Benavides and his wife work there with their Jack Russell terrier and a menagerie of abandoned dogs for whom they seek good homes. Animals are reflected in many of their works, too, from painted fish bearing human facial expressions to Andy's mixed-media bunny, the mascot for the SMART (Supporting Multiple Arts Resources Together) community recycled art projects. Across town, artist Kimberly Aubuchon is creating her own playful animal characters both digitally and in fabric. Exhibitions I discovered at downtown's Institute of Texan Cultures include Henry Catenacci's enchanting nature realms of layered gouache and wax pencil and "Timeless Texas Toys."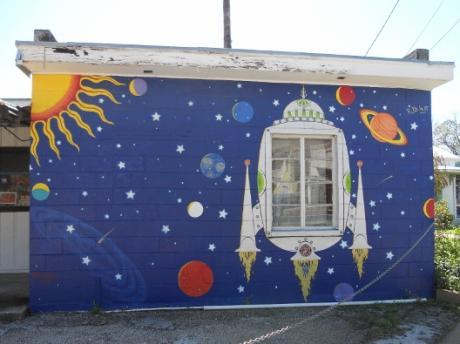 Other places to enjoy art depicting animals and nature include the McNay Art Museum, which is housed in a grand estate home, and up River Walk's Museum Reach expansion, the San Antonio Museum of Art, which is housed in an 1884 building that was once home to a Lone Star brewery.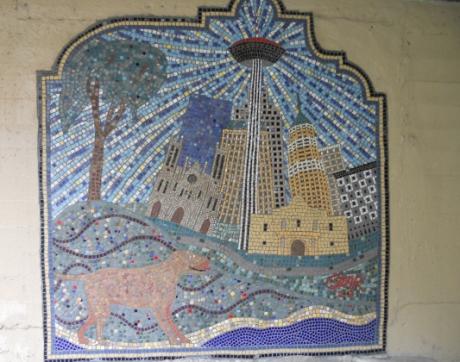 Also on River Walk's Museum Reach is Pearl, a historic brewery that's now a foodie hotspot, with a new branch of the Culinary Institute of America (CIA) and a Saturday indoor/outdoor farmer's market selling local produce, ranch-blend olive oils and local-made vegan breads. During a brief visit to the CIA, I picked up smart tips for preparing peppers. I also met Latin America cuisine specialist Iliana de la Vega, who told me that many true Mexican dishes are easy to veganize. In June, CIA offers a New Vegetarian Cuisine class. But rumor has it that the best drop-in classes may be the raw vegan workshop taught by c Me Change chef Christa.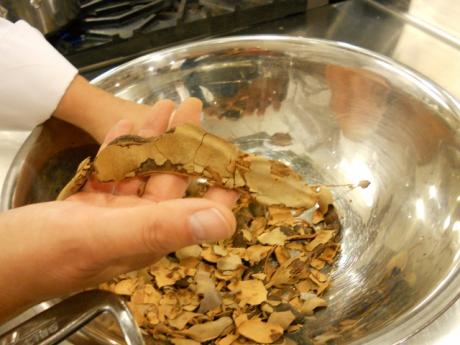 I stayed at Hotel Havana, a downtown landmark built in 1914 with dark wood paneling, River Walk overlooks, vegan options on its Ocho restaurant menu, and a companion animals–welcome policy.
Speaking of eating in San Antonio, let's share finds in next week's travel post.
All images ©Robin Tierney.