Vegan Bourbon-Tasting Dinner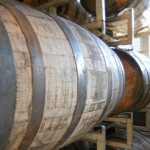 One advantage of spirits over beer and wine is that I rarely have to ask, "Is this vegan?" That's no excuse to overindulge, but it sure is convenient when visiting Louisville, Kentucky, whose economy has been hydrated by bourbon since the 1780s, when a reverend discovered that fire-charred oak barrels gave whiskey an amber hue and vanilla-caramel notes.
Curious about Louisville's hugely popular bourbon-pairing dinners, I was happy to find that some cater to vegan diners. At Equus & Jack's Lounge's, the four courses of the Angel's Envy Bourbon Dinner were prepared from mostly regional ingredients—including butternut squash with pecans and citrus-mint risotto—and were paired with the likes of Kentucky hard cider and spiceberry cocktails.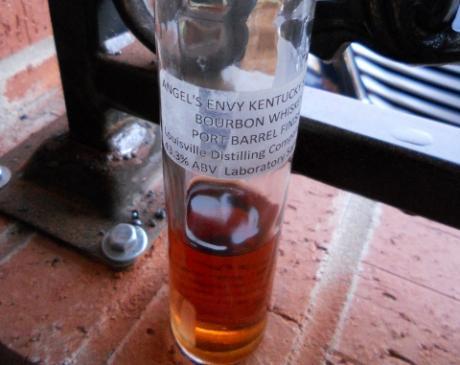 A new Urban Bourbon Trail celebrates the region's heritage drink with stops such as the grand Seelbach Hotel and Proof on Main,  the bar at the 21c Museum Hotel on Museum Row.
That's where I meandered off-trail. The 21c Museum Hotel offers an intriguing collection of 21st century art, including Anne Peabody's interpretation of a 1974 tornado that devastated Louisville. When I contacted the artist about her ceiling-suspended swirl of debris and glass, wood, and metal objects, I found out that we both were fueled by our vegetarian diets!
Heading east parallel to the Ohio River, I found Waterfront Park,  where 85 acres of former industrial property has been turned into green space. A short walk south from there brought me to the East Market District,  now nicknamed NuLu (a mash-up of "New Louisville"), where revitalization manifests in new casual-hip restaurants.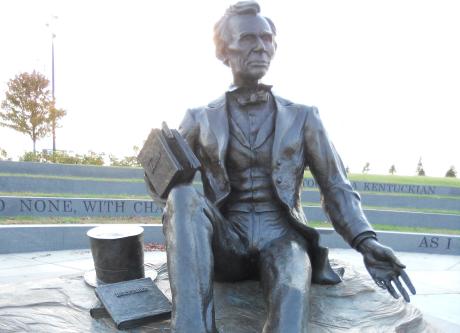 Vegan-friendly dining options include Against the Grain,  a gastro and brew pub that opened by the city's baseball stadium in October and that recycles bourbon barrels to oak-age beer. Hillbilly Tea, whose neo-comfort foods include meatless loaf and house-made seitan with bourbon barbecue sauce, offers teas by the cup and in one-gallon paint cans and hosts a vegan tea dinner every Thursday.
The Mayan Cafe serves authentic Yucatan dishes, and I recommend the chilled quinoa. Newcomer Taco Punk sells vegan-friendly handhelds and offers discounts for vegan food on Meatless Mondays. And keep watch for Morels Food Truck, which is all vegan, and the affiliated Morels the Vegan Butcher! The Bodega at Felice sells artisan breads and handcrafted foods such as small-batch vegan barbeque sauce.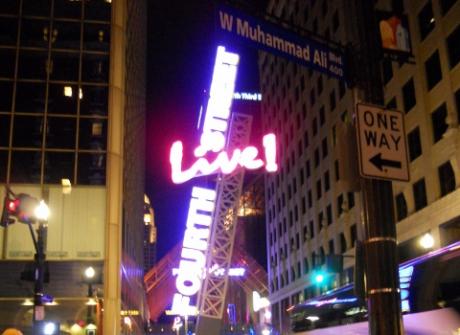 For more dining ideas, visit HappyCow.net and the Louisville Vegetarian Club website.  For Louisville visitor info, click here.