Touring Vegan Eats in Ann Arbor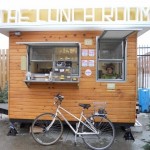 When it comes to ethical eats, Ann Arbor serves up a movable feast. During a recent visit, I toured by bicycle to taste-test sustainably, locally sourced vegan-friendly meals. This Michigan college town's healthy fare powered my pedaling and demonstrated some flavor combinations that I plan to replicate back home.
Jazzy Veggie: Small portions but big, bright flavors draw diners to this downtown vegan eatery. I'm not a faux-meat fan, but I loved the chewy and crispy vegan crab cakes with a vegan lemon-cilantro tartar sauce (pictured below) . The couscous orange salad was zesty, and the saffron artichoke soup was delicious. I need to return to try the sweet potato and quinoa burger, portobello-dressed bread fresh from iconic Zingerman's Bakehouse, and veggie pizza.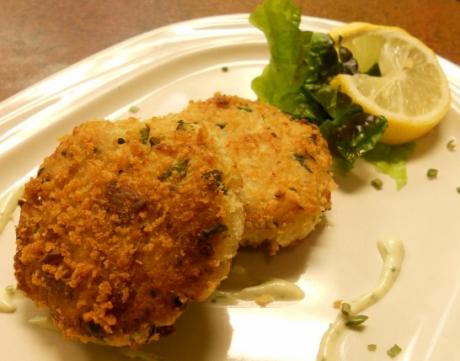 The Lunch Room: After a well-received first season, owners Phillis Engelbert and Joel Panozzo will resume serving all-vegan comfort food next month at the Mark's Carts courtyard by Downtown Home & Garden. Enjoy barbecue tofu, pad Thai, rice paper–wrapped summer rolls, and tangy slaw, and for dessert, try the carrot-flecked orange chewies .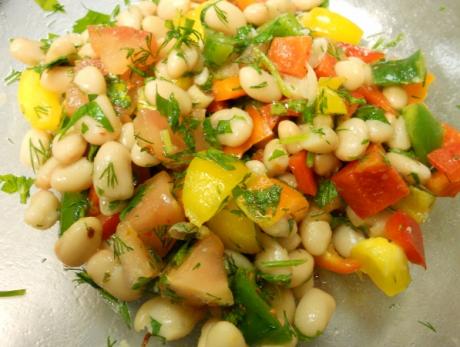 Ayse's Café: Ayse Uras makes it worth heading outside town, with delicious Turkish creations seasoned with joy. Vegan hits include rich tomato and Swiss chard soup , a tasty white-bean salad with parsley and bell peppers, and an earthy lentil-cabbage-squash stew on rice accented with dill. Be sure to order the traditional sour cherry juice and dessert—either the Noah's Ark, which features wheatberry and walnut bits in rose water–spiked dairy-free cream, or the baked pear, a shimmering dome redolent of cloves.
Silvio's Organic: This family-run pizzeria uses hyperlocal ingredients, such as basil, from proprietor Silvio Medoro's hydroponic garden. To top a whole-wheat crust (gluten-free is also available), I chose soy cheese, chewy mushrooms, and rapini. The vegan and gluten-free chocolate mousse resembled generic pudding in my carryout container but tasted spectacular. Live bands played some nights at Silvio's, but positive people seemed to fill the place all the time.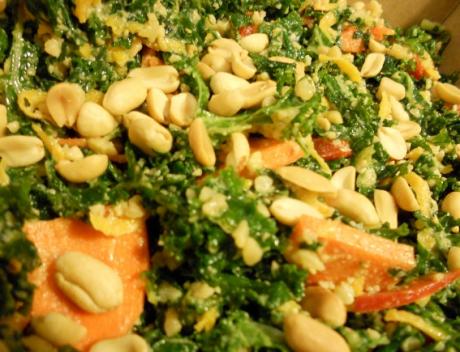 Seva: The cheery setting of this all-vegetarian restaurant invites hanging out whether you're dressed up or in jeans. I didn't share the locals' passion for Seva's yam fries, although the gingery dipping sauce rocked. I'd return in a heartbeat for the ginger dairy-free–cream tart as well as the salad of minced roasted peanuts, kale, carrots, red peppers, and peanut-cider vinaigrette.
Frita Batidos: Chef Eve Aronoff's new eatery reflects her passion for Cuban street food–inspired fare made from farm-fresh ingredients. Vegan choices include the delectable ginger-lime juice thought to have healing powers, coconut ginger rice with cilantro lime salsa, and tropical salad with fruit, nuts, and greens dressed with smoky guava vinaigrette and festooned with pepitas, macadamias, and shaved coconut, served on a banana leaf. Get sides of zippy black beans and slender plantain curls. Long white family-style tables add to the fun.
Earthen Jar: Adored by locals, this mostly vegan Indian buffet features fine dal, eggplant, and tofu and spinach dishes—accompanied by Bob Marley tunes.
Tios: This family-run tequila bar serves tasty portobello mushroom tacos and edamame tacos.
Jerusalem Garden: The stuffed grape leaves, tabbouleh, and hummus all come highly recommended.
Café Verde and People's Food Co-op: This establishment features a salad bar, a hot bar, soups, juices, RoosRoast coffee, and other local brews and is close to Kerrytown Market.
Some travel tips: This is a bike-friendly town, but if you don't bring your own, you can always rent a bike from Campus Student Bike Shop, which has been around since 1961. For visitor and event information, check out the town's comprehensive website.
All images ©Robin Tierney.