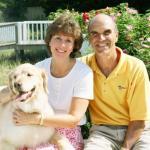 The driving force behind all of PETA's successes for animals is the dedication, creativity, and will of our members and supporters. Recently, we conducted a survey of our supporters, which offered us the chance to get to know you all (or "y'all"—yes, we're in the South) a little better.
Our supporters shared dozens of personal stories, opinions, and heart-felt …
Continue reading "Find Out What PETA's Supporters Are Saying!"